Whether you're a party of five or an army of one, you've got to eat and this can help.
There's no way around it, everybody does it.
If you're reading this, there's at least a 50% chance that you're the one who facilitates most of it.
Of course, I'm talking about eating.
And since you can't not eat, if you have a family, you probably do a lot of it.
There are two ways to deal with this, the first is to buy food that's cooked, packaged, and ready to go and the second is to cook.
The first way is either expensive or unhealthy - or both but the second can be a lot of work.
So any way you slice this predicament pie, you lose in some way.
Cooking isn't my favorite thing, but since I'm the one with professional experience, it's the job that mainly falls to me.
I was a personal chef for 10 years, so it makes sense that I take the reins if I want my family to eat well.
Studies confirm that, people who cook at home are healthier and eat fewer calories and even though 77% of people surveyed would rather eat a home-cooked meal.
Another study in 2017 found that only 10% of Americans love to cook.
This tells me an awful lot of people are cooking at home because they want the benefits, even though they aren't necessarily enjoying the experience.
This discrepancy probably has something to do with the mental energy it takes to cook decent meals every night.
Even though I like being able to set the menu and cook to my specifications, I struggle to come up with fresh ideas for healthy, inspired meals seven days a week.
If you're the cook in your home, you may burn out from time to time. Especially if you add all your other duties and responsibilities to the mix.
If this sounds familiar, read on, because I've found a solution.
First, let's back it up to where I found myself about a year ago - beep, beep, beep 🚚.
Life got busy when I decided to add a couple of side hustles to my life. This is in addition to my "real" job of course.
Figuring out what to make for dinner was just one more chore added to a list of responsibilities that was already breaking my back.
That is until I devised this way to get my meal planning on track.
It also simplified my shopping and organization and allowed my daughter and husband to take on more active roles in the cooking process.
Edit: since originally writing this my husband has learned to cook and has taken on at least half of the duties, we use this system to organize and divide the duties and it's been a real bonus for him to ease his learning curve.
I got the idea from how I run my daycare.
When it comes to the toddlers, I don't mess around. I get the healthiest food into them the easiest way possible.
I do this by using a set menu of healthy favorites that I rotate every week.
This was the inspiration for how I changed the way I feed my family.
I implemented a weekly menu calendar with mostly easy favorites that are set on certain days and I use a dry erase board to keep track of everything.
That's it.
Such a simple idea, but a real game-changer.
They're the cheapest, biggest bang for my buck meals and I've plugged them right into the middle of the week.
Now, no matter what, I have a backup if I can't or don't want to think of something else.
This has simplified my cooking routine, my shopping, and my prep because if I always have what I need for those meals, there are three days in a row that I don't have to think about.
I can choose to make something different on those days, but I don't have to, and that's the key.
Every family has their favorite dishes and those are often are also the easiest to prepare.
So why not take the most popular choices, plug them in, and then build from there?
It's much easier to get everyone on board with eating at home if you consistently serve what everyone likes.
As long as it's the healthiest version of what you're making, it will be better than fast food. Homemade burgers and fries will still be healthier than takeout.
By organizing your weekly menu like this, you always know what you're making in advance.
You can plan your shop around it and make sure you've got what you need on hand.
This way you're not winging it every night trying to put something coherent together from random ingredients.
Having a conveniently displayed menu where everyone can see it also creates a routine for the whole family.
There's something comforting about looking at the calendar and knowing what you're going to be eating all week.
It also cuts down on conflict.
Everyone knows what's coming up, so there are no surprises.
You won't' have to battle with your picky eater while you're at the table. If someone has something to say, they can come and talk to you about it well in advance to work out any issues.
You can create rules to dial down the stress down even more.
Make it a rule that if anyone has issues, they have to talk to you about it in advance or not at all so there's no nitpicking at the table.
Unless you've brought it up in the planning stages, you don't get to complain about what you're eating.
One of my pet peeves is when I work for ages on a labor-intensive meal, and someone complains about it.
Sometimes people don't realize the work that goes into a mediocre meal is the same as the work that goes into something spectacular - just because the execution was off doesn't mean it didn't take the same effort.
When I've just wasted time and energy on a meal that I know didn't turn out right, the last thing I want is to hear anyone complain about it.
The rule at our house is that if you don't like something, don't complain as we're eating it, come and tell me later, and discuss it then - if someone really hates something, I just take it off the menu.
If there's something only my husband and I like, we wait until our daughter's out to have it or plan to have her sort something out for herself that she enjoys when I'm making that dish - or she can just suck it up.
There are lots of ways to solve food issues if you think outside the box a little.
This also saves you money because you're sticking to a script.
When you're shopping, you'll be less likely to impulse buy a bunch of disjointed stuff that looks good but has no plan, so this cuts down on waste. You know what you need, and you get it.
If it's not on the list, you don't buy it.
This also saves mental energy because you're not putting ingredients together in your head as you shop.
You already know what you're getting, so you're less likely to get overwhelmed thinking about it in the store.
This approach has taken a huge mental load off of my plate.
Looking at the calendar and seeing what's for dinner let's me wrap my head around what needs to be done.
I can see if something needs to be defrosted or if I should ask my husband to grab anything on his way home from work. I can prep ingredients in advance.
I stick to popular favorites, keep it simple, and play to my strengths so everyone knows at least once or twice a week, they'll get something they love.
I also have an inventory of about 10 things from our local meat store that I always keep in the freezer.
These things don't have a set day on my calendar, I use them to fill in the gaps and to rotate in so we don't get sick of the usual suspects.
The beauty of this plan is that I have the freedom to override any of the set meals if I want to.
I don't have to come up with something if I don't want to because I have a backup.
Typically we don't eat the fixed meals every single week, but if we do, it's not a problem because they're things we all like.
I have Tuesday, Wednesday, and Thursday set in stone. I'd suggest taking your busiest days and plug in your go-to's for them.
Here is what a week can look like for me:
Saturday: Is an anything goes day.
We might have a "picky dinner," (see my article "4 Foods And 1 Drink That Make You Feel Rich On A Shoestring Budget," to find out what that is).
Or we might get take-out.
Saturday is also our Costco day, so sometimes I just write "Costco Food" on Saturday, and we choose something that looks yummy while we're shopping.
Sunday: This is the day for any meal that's more labor-intensive.
If there's going to be a roast, this will be the day. Ribs, roasted chicken, anything that takes more time or has lots of prep.
Sunday is also the day I make a big pot of chili or stew. We'll eat it that night, and then I'll use the rest for set days throughout the month.
Generally, I like to make a big meal on Sunday, so we have leftovers for Monday.
Monday: Leftovers.
A good day to eat anything that didn't get finished on the weekend.
Tuesday: Set day.
Taco Tuesday (Cliche, I know, but who doesn't love tacos).
If we run out of shells, we can have Burritos, Taco Salad, sloppy Joes, you get the idea.
Wednesday: Set day.
Naan Bread Pizza, (Also see, "4 Foods And 1 Drink That Make You Feel Rich On A Shoestring Budget,"if you want to know what that is.) I just have to make sure I have Naan and shredded cheese and some red sauce for my daughter, and we're set.
We can take anything else needed from what's already in the fridge.
Thursday: Set day.
Chicken Caesar Salad (can technically be any type of salad) in summer. As long as we have dressing, lettuce, and some form of protein, we're good.
If I don't have chicken in the freezer, I can ask my husband to bring a cooked chicken home.
In winter this would be chili, curry, or stew. I'll make a big batch once a month and then portion and freeze it to use throughout the month.
Friday: Random meal day.
Stuffed pork roast/meat on a stick/steak, these are the specialties from my local butcher that feel special but require very little prep.
And that's it, it's just that easy.
Here are some of the items that make it onto my set menu:
-Naan pizza
-Tacos
-Breakfast for dinner (a favorite that my husband or daughter will usually make)
-Stuffed pork roast
-Grilled chicken thighs with grilled veg (usually Wednesdays in the summer, cooked on the BBQ) I cook extra of the chicken and the veg, so I have it for the salad the next day.
-Chicken Caesar Salad (usually Thursdays in the summer)
-Chicken Dianne (a stuffed pre-browned chicken breast made at our local butchers, something easy to just bake and eat, no prep required for the chicken)
-Meat sticks (also made at our local butcher, is browned so partially cooked)
-Chili (usually Thursdays in the winter)
-Curry (usually Thursdays in the winter)
-Stew (usually Thursdays in the winter)
These items are all easy and healthy, they require very little prep or just one day of cooking for a big batch.
I buy a big package of ground beef or turkey at Costco for the tacos and then make 3–4 portions at a time, so I have it pre-cooked and frozen in the fridge to make things extra easy.
I've also written an article called Dinner Solutions From A Former Personal Chef Who Hates Cooking with another strategy that you can combine with this one.
In this fast-paced, demanding world, cooking can seem like a big commitment. It can be mentally exhausting just thinking about it.
But it's well worth it when you realize that eating fast food two to three times a week increases coronary heart disease risk by almost 80% and type two diabetes by 27% and, eating out is 5 times more expensive than cooking from scratch on average.
So there's a lot at stake when you decide to take it on.
By planning ahead and making a cooking calendar, you can save money, avoid conflict, and keep your family healthy in one fell swoop.
Everybody needs to eat, so why not make the process of getting yourself fed a little easier.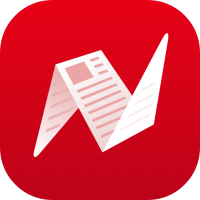 This is original content from NewsBreak's Creator Program. Join today to publish and share your own content.