The indicators that tell you it'll work, might also lead you to a longer life.
When I was 37, I had a tiny little apartment in downtown Toronto.
Although I didn't have a great job, I made living alone a priority, so I could have the luxury of having the place (tiny as it was) all to myself.
I was done with roommates - including boyfriends.
I'd had enough of moving in with someone and then having to pack it all back up when I realized it wasn't going to work.
I wanted a type of emotional freedom it seemed I could only get by living alone.
Enter my husband, the love of my life.
We joke that the moment we both knew we liked each other was when we talked about our ideal vacation during our first date.
I said it would be at the top of a mountain, in a cave, by myself with a bottle of vodka and a TV.
I told him that I could probably live like that indefinitely if I had the money.
Instead of thinking I was weird, he laughed and said he was the same but on an island, with movies and unlimited beer.
We were both independent people who loved living alone, so we were shocked when we realized we wanted to live together.
Moving in was an easy decision because being together made everything even better. I ended up moving in after only two months and 17 years later, it's still working out.
I knew I wanted to live with him when I had these revelations:
1. Being with him was even better than being alone.
Though I loved waking up in my apartment, quietly drinking my coffee in solitude, I noticed that I loved waking up with him even more.
I loved eating dinner with him and sharing a drink at the end of the day. It wasn't about having just anybody to do these things with.
It was about doing them with him.
2. He could handle me letting my guard down.
I remember bursting out in tears because I felt so happy to be finally loved.
I also felt stupid because I had no control over it. My husband came to me, took me in his arms, and lay with me, holding me until the moment passed.
He wasn't afraid to love me.
3. Being part of his team made me feel stronger.
In the past, being part of a couple always made me feel weaker. The men in my life always had to tear me down so they could feel powerful.
Being with my husband made me feel stronger.
He didn't need to make me feel small to make himself feel big.
4. He treated me like an equal.
This might seem like a shocker in this day and age, but many men still feel entitled to be dominant in relationships. They treat their wives/girlfriends like inferiors, endentured servents or children.
My husband's been my equal, right from the beginning. He's always treated me with genuine respect and played to my strengths.
When I moved in with him, we made plans and got to work improving our lives and we made every crucial decision together. I'd never been treated as an equal before and I liked it.
It took the fear away from becoming that entwined.
5. I liked being around him.
My husband is fun and funny. He can make a game out of any chore and makes me laugh every day. He is smart and kind.
I find him as interesting today as I did on the day we met.
6. I didn't have to stop being me.
My husband didn't try to change how I lived, I did not try to change how he lived. We've both had to compromise, but it's been equal.
He gives me the space to pursue my passions, and I do the same for him. I've never felt like I had to change to make him happy,
I'm free to be me.
And if you tick the boxes in this list, you might even be in for a longer life.
Because research suggests that being in a happy union actually leads to a longer life.
This research also suggested having a happy partner affects you more than your own happiness does.
Happy people do more active things, they take care of themselves better and get more joy from life. People who are unhappy might be depressed and stop taking care of themselves and
Choosing a partner based on the happiness you bring them is just as important as the happiness they bring you.
So if the items on this list ring true for both you and your partner, you're on the right track for both lasting love and a longer life to enjoy it.
Being together is more than just thinking you're in love.
If you're serious enough to take that next step, you want to make sure all signs point you towards success.
Using this quick checklist as a reference can help you decide if the big move will be worthwhile.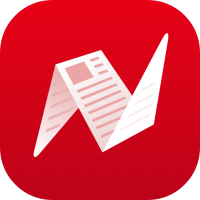 This is original content from NewsBreak's Creator Program. Join today to publish and share your own content.