They say money can't buy happiness, but I'm going to challenge that.
If you're fortunate enough to have a bit of money, you can increase your happiness when you spend it the right way.
I'm not talking about retail therapy. If you're not happy, that 7th pair of Jimmy Choo's isn't going to help.
But if you have some disposable income there are ways you can use it to boost your mental health.
So to that end, here are six ways you can spend your way towards happiness:
1. Therapy.
Therapy is my number one way to increase your happiness.
Anyone who knows me, knows I'm a massive proponent of treatment.
It saved my life and is the reason I'm alive today.
Therapy can be expensive, but many therapists have sliding scales and may reduce their fees for you.
A good therapist can help with everything from depression to PTSD, self-esteem issues, and marriage problems.
All those years ago, when I was broke AF, I made sure therapy was a priority.
Even when I could barely pay my rent, I made sure I found a way to pay for it.
If you want long-term healing for deep-rooted issues, therapy is a good way to go.
2. Start a hobby.
Did you love painting when you were a child?
Were you the kid who was always digging in the dirt, finding a way to make things grow?
Have you always wanted to learn calligraphy?
About two years ago, I realized that although I did everything in my power to facilitate everyone else's fulfillment, I wasn't taking care of myself. I used to play guitar but hadn't in years. One day after a dream about playing again, I went out and bought myself a new guitar.
It upped my happiness factor to be doing something I love again.
If you remember something you loved as a child or really want to try something new, invest in that.
3. Good kitchen knives.
This one might seem unlikely, but having good knives can help in ways you wouldn't think.
Eating is something we have to do every day, so preparing food is something you can't escape. If you have bad knives, it makes the job way harder and very frustrating.
I remember going to England when my husband's mother was dying.
On our previous trip, I'd cooked for the family using their terrible dull, flimsy knives. They were frustrating to work with and made everything about ten times harder than it had to be.
When we went back again, I took my knives because I knew I'd be doing most of the cooking, and I was so glad I did.
Cooking puts you in control of so much more than you'd believe.
It's a way to get a handle on everything from health to finances, your mood, and even your future. It eliminates your reliance on boxed meals and fast food, paving the way for better health and longer life.
4. Books.
It doesn't matter what delivery system you choose. Books can up your happiness.
Whether it's self-help miracles you stumble upon, a beautiful fantasy escape, the skill you learn, the insights you gain, or the recipes that fill your life with health and satisfaction, all these wonderful things come in books.
If you spend some money on books, you can have all these things and more.
5. Start a business even if it's just a side hustle.
It takes money to make money, that's a fact. So if you have a little money, but you'd like more, and you'd like it more regularly, why not invest in a side hustle.
Create a product, sell something, make a website. If you have a little seed money, you can bring to life anything you can imagine.
Figure out what you'd like to be doing and spend some of the money you have from doing what you have to do to create that life — one where you make your living from what you love to do.
6. Buy something that brings the family together.
Every year for her birthday, I used to take my daughter for an overnight in a hotel. That was until I realized we spent the whole expensive visit at the hotel pool.
So instead of going away for three days once a year, we decided to invest in a pool for our backyard. We bought a cheap one to see if we'd use it and found that almost every night, we did.
Last year we sprung for a permanent one, and even though our daughter is a teenager now, she still comes and swims with us every night. It's an excellent way to connect as a family. It also keeps the teenagers in our back yard where we can see them.
We also bought a hot tub, where my husband and I connect. It's a mini-vacation where we soak away the stresses of the day.
Sure, we had to save and wait, but we implemented long-term goals that started years before we bought these things. Sometimes investing in little luxuries is well worth the money when measured by memories made and bonds strengthened.
I'm not saying you have to make the same kind of investment. Maybe board games or year passes to a local attraction might be more your style but if you think hard enough you can come up with something to fit your budget.
So that's how I think you can use your money to buy happiness.
If you're fortunate enough to have some disposable income, there is no reason why you shouldn't make those dollars work for you.
Put your money where your mind is and get spending on your happiness.
Spending your dollars wisely can increase the happiness factor in your life if you make the right choices and put your money in the right places.
***Personal note: I'm not a rich housewife. I'm a regular person with a regular job and so is my husband. Everything I've written about we've paid for ourselves, by saving up or from side hustles. I've done all these through various financial situations, from being totally broke to being a bit more flush. So anything I'm recommending can be done by anybody. You just have to want it bad enough and find a way to do it.***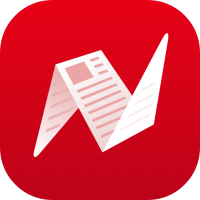 This is original content from NewsBreak's Creator Program. Join today to publish and share your own content.