If you don't feel naturally confident, here are a few things you can do to change that.
There's always that one person in the room.
The one who seems to have it all going on, whose confidence just shines. What does that person have that you don't?
Probably not as much as you think.
Confident people aren't born that way, they do things that bring about their confidence.
They live in a way that builds it.
So if you don't feel naturally confident, here are a few things you can do to change that:
Take risks
Taking more risks means pushing your boundaries.
When you do this, you open yourself up to new experiences and life lessons. These experiences and lessons keep you moving forward.
The act of moving forward is in itself a huge reward that boosts your confidence, and the renewed confidence keeps you moving forward.
Even failing can build confidence as you overcome obstacles and rise to life's challenges.
It is one of those wonderful paradoxes of life. We avoid taking risks because we don't feel confident in our ability to avoid failure, yet taking risks and moving through failures is what builds confidence! Delaney Tosh
Grow
Personal growth is a great way to inspire confidence.
When something scares you, and you face it head-on, you learn to overcome the fear that's stopping you from being all you can be.
Take some time for self-reflection.
Is there something that you've been avoiding because it's painful or uncomfortable? By tackling those demons head-on, you will grow in ways you never thought possible into pride and strength.
The more you seek the uncomfortable the more you will become comfortable. Conor McGregor
Be delusional
Thinking highly of ourselves actually has an evolutionary function.
Psychologists call it self-enhancement bias and it's our tendency to prop up our egos with irrationally high opinions of ourselves to avoid despair.
This handy bit of mental gymnastics is also what leads us to believe we can do things that might be above our pay grade and we all know that half the battle with anything, especially confidence, is the mindset.
As long as you get the balance right, a little bit of this can go a long way.
Believe you can, and you're halfway there. Theodore Roosevelt
Learn things
Actively learn something.
Do research; ask questions, try to master a new skill. Practice something until you get good at it.
When you know you're good at something, it shows.
Remember, anything can be learned, and anything learned can be mastered. It just takes practice.
All that matters is how you see yourself. Conor McGregor
Get out there
Put yourself out there more.
Make contacts you wouldn't typically pursue. Purposefully raise the bar for yourself.
Making contacts is helpful in every area of life; the more people you know, the more opportunities you will have to build relationships.
The more connections you have on the go, the more feedback you'll get, and the more doors that will open. As the doors open, you'll start to realize just how much you have to offer.
Stay afraid, but do it anyway. What's important is the action. You don't have to wait to be confident. Just do it, and eventually, the confidence will follow. Carrie Fisher
Be optimistic
Being optimistic makes you feel hopeful and eager. It gives you that "can do" attitude.
Sometimes half the battle is how you think about something. When you feel hopeful, there is a trickle-down effect that colors everything else.
Being optimistic boosts confidence because when the future looks bright, good things are unavoidable.
Anything is achievable. Be positive, be enthusiastic, and project confidence. Sarah Doukas
Rock your best points
Do you have piercing eyes and a killer wit?
Amazing curves and an IQ to boot?
Are you the wise one who always has sage advice for the broken-hearted?
Whatever it is that makes you uniquely you, rock that part and make it shine. There's nobody like you, and that will always be your greatest asset, so don't hold back.
Give it some thought, figure out what you love most about yourself, and then embrace that and share it with the world.
You are constantly invited to be what you are. Ralph Waldo Emerson
Confidence isn't about putting up a facade.
It's about knowing who you are and something you can work on and strengthen.
Cultivate and develop your confidence layer by layer like an oil painting that gets richer and more complex with each coat.
Build those layers one by one and pretty soon you'll be the person who commands the room.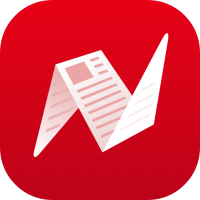 This is original content from NewsBreak's Creator Program. Join today to publish and share your own content.