Just because you're not in love anymore, doesn't mean you have to hate each other.
I don't want you back, but I would kill for the feeling of meeting you all over again. — Jessica Katoff
It's never easy ending a relationship, but that doesn't mean it has to get ugly.
You might not love your partner anymore, but there was a time you did, so chances are you don't really want to hurt them. Even if they've been a jerk to you, it doesn't mean you automatically have to be one back.
When you let someone down respectfully, it's as good for you as it is for them.
You have the benefit of knowing you did the right thing. You bypassed the easy way to take the high road and dialed down the resentment.
No matter what happens, you can say you did your best.
You may not end up best friends, but having a friendly acquaintance after it's over is better than making a bitter enemy.
So here are some guidelines to follow when breaking up:
1. Don't' cheat.
Just don't.
Two-timing is never good, even if someone is waiting in the wings, be a decent person, and break up first.
Don't cross that line. If you do, it will follow you into your next relationship and every one after.
2. Break up as soon as you know it's over.
If you're not feeling it and you know it, don't linger.
There's nothing worse than being strung along by someone who doesn't want you anymore.
3. Do it face to face.
Not by text, not by Facetime or Instagram, not by phone. Don't make a funny TikTok dance.
Have the courage to meet that person and tell them it's over. It's just the right thing to do.
4. Do it somewhere private and close to home.
I remember a boyfriend taking me on a picnic to break up with me. It was a 40-minute drive. I don't know what he was thinking, maybe he thought it would soften the blow, but all it did was make for an awkward and angry drive back.
I'm sure my tirade on the drive home made him think twice about his next breakup location.
Break up somewhere private and convenient so the other person can vent if they need to, and you can escape if things start getting out of control.
5. Don't blame the other person.
Even if that person has bad habits or something you don't like about them, it doesn't matter. It was your choice to be with them in the first place. You can't blame them for that.
Take ownership of your end of the relationship and breakup.
Unless they did something terrible to you, you're probably breaking up because you're not feeling it anymore and that's nobody's fault.
***If they offer to change, be careful.
They might end up resenting you for changing them, and besides, you both want to be with someone who accepts you for who you are.
6. Resist the urge to be a jerk, even if you're mad at them.
Even if this person has pushed your last button and has been a jerk to you, be kind.
Fight every urge to make them feel bad about themselves. Avoid insults and put-downs.
Even if it seems like they don't have feelings, they do. Everyone does, and people who act the worst are often people who are hurting the most.
You probably don't know what emotional scars pushed them to do the things they did and if you do know their deepest pain, don't use it against them. That's just mean.
Breaking up is always hard, but if you can do it respectfully, it might not turn into a traumatic mess.
Just because a relationship doesn't work out doesn't mean you automatically have to hate each other.
If you're decent about it, you may both realize that even though you weren't right for each other, you still quite like each other as friends.
Who knows, maybe your ex has a friend who'd be a better match.
If you stay friendly, they might introduce you, and perhaps you'll meet the love of your life through them.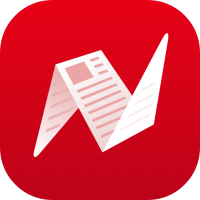 This is original content from NewsBreak's Creator Program. Join today to publish and share your own content.