Whether it's a side-hustle or a full-time gig, these tips can get you on your way to doing something you love.
"Do What You Can With All You Have, Wherever You Are." — Theodore Roosevelt
Getting your head around starting a new business can be daunting, especially in tough financial times.
If you're starting something up because you've lost your job, or need extra income, I want you to know it's doable, even now. You just need the right attitude and approach.
I know this because I've been self-employed for over 20 years and have started over more than once. I've been a personal chef, daycare owner, freelance writer, and most recently author.
I've started businesses from nothing when I've had nothing.
Since I'm not a business major, I'm not offering you a business plan, but rather a few pointers to mentally get yourself going. Sometimes the hardest part is getting up the gumption to take the first leap.
Consider this a little friendly pep-talk interspersed with a few pointers from someone who's been there.
These are the things I wish someone had told me.
Start with what you know — if you can.
Building a business from a skill or education you already have is easier than starting from scratch. This can be especially satisfying if you have a random bit of education that you've always wanted to use.
When I started my daycare, I had a Montessori diploma.
Being able to put my education towards a new business was satisfying because I love working with toddlers. However, after getting my diploma I realized couldn't afford to work in a school because the pay was too low.
It was nice to finally be able to revisit that and switch gears to something I really love.
If that's not the case though, don't let that deter you.
Maybe you have a passion for something, great! Start there. Having some experience or education might make things easier, but it is definitely the only way.
If you have a passion that keeps coming up in your life, maybe that's the way to go for you.
Have the minimum of what you need to get started.
When I was a personal chef having space wasn't an issue. I cooked in people's homes, so I didn't need an industrial kitchen.
The only thing I bought was a good set of knives.
When I opened the daycare, I needed a big bright, safe room in my house with a few toys and an outdoor space where the kids could play.
Fortunately, we had a big spare room that fit the bill and a huge backyard where my husband eventually built me a bespoke playground.
In both instances, I was glad I didn't spend a ton of money in the beginning, buying everything under the sun I thought I'd need. I'm also glad I didn't wait because I actually needed way less than I predicted and a few things that hadn't crossed my mind.
Remember your experiences are assets.
When I started as a personal chef, I was an excellent cook with experience in restaurants and catering.
When I opened my daycare, I'd nannied for my sister for a year in my early 30's. I also had my diploma, a daughter, and my love of children.
I hadn't done either job, exactly, but I had enough experience to know I could.
When you start any business, take stock. You may have assets you didn't realize. Every experience you have is a resource you can probably roll into your new endeavor.
Don't be a hero.
Learn to turn down work when you should.
Resist the urge to take every single job that comes along and believe me, you will have that urge.
Don't take assignments that aren't in your wheelhouse just because they're offered and don't take a job that you don't have the time to do well.
A client will respect you if you're upfront about what you can do more than if you take a job you can't handle and try to fake your way through it.
Don't overextend yourself just because the offers are pouring in. In the world of self-employment, you're only as good as your last job.
Don't agonize about having a niche.
When I started as a personal chef, my first client had a bunch of medical dietary needs. I acquired a lot of specialized food knowledge through the research I did for him so I turned that into my niche.
When I opened my daycare I realized there aren't many Montessori teachers with home daycares and made sure to highlight that.
When you get going you'll probably be able to identify a special skill or something you can build upon to get one. The best option for this is probably the most obvious.
Charge what you're worth.
This might feel risky but don't undercut yourself just to get clients or if you do, make sure they know it's an introductory rate.
When I opened my daycare, I made my day rate too low on the advice of a friend. Fortunately, I knew enough to present it as an introductory offer subject to change.
I should have just charged what I was worth from the beginning and taken the clients who could afford me.
Find your added value.
Added value is the cherry on the sundae. It's not the main ingredient but it adds to the experience and makes it better.
When I opened my daycare, I highlighted my background as a personal chef with food safety and nutrition knowledge.
Even though it wasn't directly childcare related it was an added value.
Know when the time is right.
When I opened my daycare, we'd just received a small inheritance. That buffer, combined with my husband's job made it possible for me to make the change.
I'd been hemming and hawing about starting one for years, thinking, "I'll just wait a little longer…"
But one night a manager at work got aggressive towards me (again) and I'd just had enough.
In retrospect, she was doing me a favor.
When opportunities present themselves — JUMP!
I started my cooking business, off the back of one client, and my writing business when a friend mentioned she needed writers for a publishing company she'd started. When we came into a little money we invested it in fixing up our house to open my daycare.
If I hadn't jumped on those chances, I might have missed out on some fantastic opportunities.
You never know when an opportunity will knock, so keep your eyes peeled.
For me, success means working for myself, being my own boss, and having enough money to pay the bills, but your dream might be much bigger.
No matter the size and scale of that dream, chances are you can get something off the ground if you just get started. It just takes a bit of thought and the will to succeed.
With these tips in mind, you'll not only be able to wrap your mind around taking on a new challenge, but you'll also be confident and eager to get started.
"What You Lack In Talent Can Be Made Up With Desire, Hustle And Giving 110% All The Time." — Don Zimmer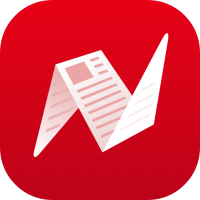 This is original content from NewsBreak's Creator Program. Join today to publish and share your own content.