If you feel uncomfortable discussing money, this is for you.
"When somebody says it's not about the money, it's about the money."
― H.L. Mencken
Money issues are everywhere. They crop up in marriages, with extended families, friends, and children.
Being assertive when tackling money matters ups your personal power and puts you in control of your life, because after all, everything in life revolves around money.
You might think you're pretty good with money, but are you really? Some people are so intimidated talking about it, they develop damaging habits. Read the list and see if any of these apply to you.
Have you ever done these:
Actively avoided teaching your children how to manage money?
Made or repaid loans to relatives without getting receipts?
Started marriages/long-term relationships without discussing money?
Been the friend who always pays?
Given a client a lower rate than you wanted because you didn't want to ask for more?
Avoided asking for a raise you deserved because you felt weird about it?
Does any of that sound familiar?
Before I became self-employed I'd have answered yes to many of those but after starting to work for myself, I quickly realized that if I didn't advocate effectively for myself, nobody else would.
If I didn't get comfortable discussing money, I'd lose a good amount of power in any relationship.
So, I came up with some strategies, and now I'm sharing them with you.
Here are five ways to assert yourself and bring some power back into your court when talking money with anyone:
1. Be honest.
Whether it's your boss, client, or spouse, nobody knows what's going on in your head but you so if you want somebody to know what you're thinking, you'd better be honest.
This is especially important when it comes to money.
Don't expect your boss to be a mind reader. If you price yourself too low on a job, you're setting your client up for an unrealistic expectation and yourself for bitterness and regret.
Whether you're negotiating for a raise, a contract, or a new fridge for the kitchen, say what you mean, state what you want.
If you're not honest about what you want, you can bet you won't get it.
2. Be straightforward.
In matters of money, I've found that it pays to get right to the point.
The people you're talking money with are probably busy and don't want to have to dance around for half an hour to get to the point. If you want a raise, be direct.
That doesn't mean that you go in and make a demand in the first two seconds; you respectfully get to the point as soon as possible.
Being wishy-washy about what you're there for won't help your cause.
3. Be prepared.
If you're looking for more money, be ready to back up your request.
Recently I raised my rates in my daycare.
I'd kept them low for years to try to take a bit of the burden from my parents and keep things more affordable.
But the last few years have seen a steep rise in the cost of food and the general cost of living, so it was time to raise my rate, so I explained it to my clients with the relevant information.
When presented with the facts, people are more likely to get on board.
4. Fake it till you make it.
Ask for what you want even if you don't feel confident.
I remember asking for my first raise when I was cooking for this one client.
I'd been working for him for about a year and wasn't making ends meet. I knew he could afford to pay me more, so I approached him.
I remember my hands sweating and my voice shaking, but I held my head up and looked him in the eye when explaining I'd need more money.
Even though it terrified me, I did it anyway. I knew that I'd have to do it if I wanted the results. I kept faking my courage until my comfort level increased.
The more you do anything, the faster your comfort level will adjust.
5. Be calm.
When discussing money, it's best to try to leave emotions out of it, even though money issues are often emotionally charged. I know they were with me.
You might be upset asking for a raise because someone else got one and you feel underappreciated. Or you might need to discuss money with your partner but you're afraid they'll get mad.
Lots of people have money problems carried over from childhood, or money triggers other deeper issues such as feelings of worthlessness or imposter syndrome.
Often before we even get into the meat of the discussion, we're already upset when it comes to money. But if you can go into the conversation with your emotions under control, you will have a better result.
Emotions often eclipse rational arguments, and when it comes to money, it's best to try to be as level-headed as possible.
After years of practice, and yes, it is something you might need to practice, I've learned to address money issues head-on.
I've learned to advocate for myself.
Becoming assertive in this area has given me more personal power and control in my life. I hope you can use these tips and empower yourself and take more control in your life as well.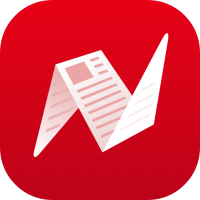 This is original content from NewsBreak's Creator Program. Join today to publish and share your own content.