There are explanations for most of the things toddlers do.
Does your toddler baffle you?
Do they do things that seem weird and pointless? Are they continually pushing your buttons and getting on your nerves?
One of the biggest shocks in parenting is how irritating and infuriating toddlers can be. How can you get so mad at someone so small and cute?
When you understand why they behave as they do, you will see that it's nothing personal, and you can stop letting those things bug you. Once you have this mindset change, you can start supporting them in the critical developmental imperatives going on in these pre-school years.
Here are my top five behaviors decoded.
Moving furniture.
Toddlers have a biological imperative to build their big muscles.
This is because they're in a sensitive period for movement that's telling them that those big muscles need to be strengthened.
So they look for the biggest things in their environment to lift and move, and in our modern lives, furniture fit's the bill.
So if they're continually re-arranging, get them outside to satisfy those urges, especially if you're not crazy about their design choices.
Filling their pockets.
Toddlers love to collect things and put them in their pockets.
It is a delightful surprise every time they reach inside to find what they've put in is still there. They're still learning object permanence, and they are trying to figure out what pockets are for.
It never gets old for them because until they understand the concept, it's a surprise every time.
So let them fill their pockets with things they find on walks or inside the house. It gives them such joy and helps them sort out how the world around them works.
Carrying things around in bags.
This one satisfies the two last imperatives plus adds two more.
Along with building big muscles and finding out how the world works, carrying things around in bags helps children order their world and gives them a sense of control over their environment. If they have a bag full of stuff, they know where it is and can take it from one place to another.
This is a way for them to learn how to keep track of things and an excellent way to create peace for an anxious child.
Let them keep their belongings with them, let them comfort themselves by knowing where their things are, and give them control in this aspect of their life.
The behavior will drop off as they become more secure, and as they internalize the lesson, they need to learn.
Repetitive behavior.
Learning takes time and practice.
Toddlers are learning so many things that we take for granted that when we see them repeating something, we think it's unproductive.
This is quite the contrary.
Any time a toddler in my care does something repeatedly, I leave them alone. I don't try to hurry the process or discourage the behavior because I know it is happening for a reason.
Their brain is trying to get closure on a lesson, and it needs to do whatever it needs to do to get that closure.
I had a child sit in my backyard, dropping things repeatedly for months and months. For hours he'd sit quietly in a corner and drop rocks, and small toys.
He needed to experience this process over and over. His brain needed it.
He had a language delay and some behavior issues, so I knew he was working on sorting out the wiring in his head. He was on his journey, and I knew I needed to let him do his thing.
Eventually, the lesson was learned, and he moved onto something else.
Naughtiness.
Toddlers are programmed to push boundaries; their brains are always on the lookout for cause and effect.
We tend to think of this as wilful or bad behavior, but in reality, they're just trying to figure out what they can do, how to get what they want and how they fit into the world.
When you have no rules, or you're inconsistent with discipline, you convolute the data that they're trying to collect.
They will push a boundary until they understand it.
In fact, there are explanations for most of the things toddlers do.
Explanations for what makes no sense to an adult…until it does.
I hope I've helped you see these behaviors for what they are, so you can start to support your little one on their first leg of the journey from infancy to adulthood.
Seeing your toddler through a different lens can lessen your irritation, so your appreciation for the many developmental tasks they are undertaking will grow.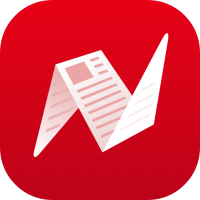 This is original content from NewsBreak's Creator Program. Join today to publish and share your own content.