The hot-button topic for conservative alarmists today is Critical Race Theory (CRT) and their idea that it is being used to indoctrinate young people. You cannot look at any conservative news platform and avoid CRT.
The interesting thing is that Critical Race Theory is not being taught in any schools other than as a part of upper-level college classes. It isn't part of the standards and it isn't being taught in any K-12 schools in America.
So what is the big deal? Why does the GOP continue to push this narrative? Let's take a look.
What is Critical Race Theory?
Critical Race Theory is not new, in fact, it is over 40 years old. CRT explains racism in America as more than individually based biases and prejudice and expands that idea to encompass societal structures.
It is the idea that schools, the legal system, and society as a whole are covertly and overtly biased and racist in nature.
Examples include:
By understanding and acknowledging these big picture issues we can begin to change the systems so that they are more equitable and less racist. CRT simply is an attempt to get to the root causes of systemic racism.
What is not Critical Race Theory?
The issue here is that conservatives are expanding the idea of CRT to include any discussion of race in the classroom. This is being done to silence the discussions on race and paint America in a positive light, always.
Bills in Tennessee and Oklahoma assert to ban these issues, which are NOT included in CRT:
(a) One race or sex is inherently superior to another race or sex;
(b) An individual, by virtue of the individual's race or sex, is inherently privileged, racist, sexist, or oppressive, whether consciously or subconsciously;
(c) An individual should be discriminated against or receive adverse treatment because of the individual's race or sex;
(d) An individual's moral character is determined by the individual's race or sex;
(e) An individual, by virtue of the individual's race or sex, bears responsibility for actions committed in the past by other members of the same race or sex;
(f) An individual should feel discomfort, guilt, anguish, or another form of psychological distress solely because of the individual's race or sex.
These ideas are being espoused by conservative mouthpieces as the main focus of CRT, which is simply not true. It is fear-mongering of the highest order, an attempt to silence generations of pain and discrimination caused by white people in America.
Why are conservative Americans so afraid of CRT?
The question remains, why are conservatives afraid to talk about race?
One reason is that Republicans believe that talking about racial issues in America is divisive and doesn't help to move us forward. They also believe that asserting that our country was founded on racism is unpatriotic.
A foundational part of being a Republican is to believe that America is right, all of the time. They explain away things like slavery as being "a different time," or the genocide of Indigenous peoples as, "no worse than what they were doing to each other."
But I think that there is another reason that Republicans are pushing against CRT and it has to do with how the GOP sees themselves. The GOP is against CRT because if the system is as rigged and racist, as CRT asserts, they would have to recognize their complicity in this system as being racist. This clashes with the core of the GOP. The Republican Party has always seen America as the good guys, we are John Wayne, we are Clint Eastwood, everyone else is the problem and we are the solution.
If we are not the good guys, the conservative paradigm crumbles.
Should high schools teach CRT?
Although schools are not formally teaching CRT now it might be the time to start. With more students coming from a diverse background than ever before, and with more mis- and dis-information being spread about American history, we must give kids a full picture.
The ironic thing is, like so many other social issues from gay marriage to women's rights, the thing that really will solidify CRT as a mainstay in schools is the very push against it that is coming from conservative America.
If conservatives look up in 10 years and wonder why America became liberalized, they have no choice but to look in the mirror.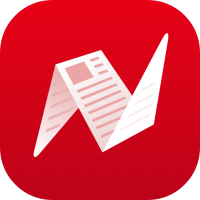 This is original content from NewsBreak's Creator Program. Join today to publish and share your own content.