This last week the Supreme Court voted unanimously, in a rare feat of agreement, that the NCAA is violating antitrust laws when it comes to capping benefits paid to student-athletes. This ruling potentially opens up the floodgates when it comes to allowing student-athletes to receive compensation outside of athletic scholarships and education benefits.
The ruling was unusual as it is the first time since 1985 that the Supreme Court has ruled on an issue related to the NCAA. In 1985 the ruling allowed for more collegiate teams to be televised on national TV, which allowed the NCAA to grow to the over 1 billion dollar industry that it is today.
So this begs the question, should NCAA student-athletes be able to cash in on their stardom? The answer is yes, here is why.
Right now, it is a one way street
Right now, the NCAA is able to take advantage of its athletes, especially in football and men's basketball. As an example, the NCAA uses player likeness, sells jerseys with player numbers, and makes television deals worth millions showcasing their athletes. However, unlike every other part of society, the players in the NCAA haven't been able to take a share of the spoils.
How did this happen? Easy, the NCAA has acted under the guise of "providing an education," for these athletes and giving them a "free ride." The reality is that, for athletes in these sports, the education they are being provided is far less of a value than the money they bring in for the university and for the NCAA. This has led to a power dynamic that is more akin to indentured servitude than capitalism.
How can we fix it?
This ruling is a start. Now we need to pave the way for student-athletes to cash in on their likeness. Today, student-athletes are not free to do commercials, advertising, or other means of using their likeness to make money. However, with the influencer culture taking over, it seems that it will be sooner rather than later that we see start football players in college doing Nike ads, having agents, and making real money.
And good for them! Success post-college is not guaranteed. The vast majority of student-athletes do not go pro in their sport, in fact, only 2% do. This means that 98 out of 100 student-athletes in the NCAA will not make a dime off of their skillset while the NCAA is making a billion bucks.
Should the NCAA pay students?
This question is hard to answer. If the answer is yes, we run the risk of only paying athletes in football and men's basketball. The rest of the NCAA student-athletes would likely be left out. We see this already with the distribution of headcount scholarships versus equivalency scholarships. Sports like football and basketball give athletes full rides while other sports can only give a portion of a scholarship. A great example of this is wrestling. There are 10 varsity spots in a wrestling lineup yet the sport is only allocated 9.9 scholarships by the NCAA, this in comparison to football which is allocated 85 scholarships at the D1 level.
To do this fairly the NCAA would need to pay all student-athletes a flat rate for making the team up to a certain number of participants depending on the number of varsity spots available. By doing this, in addition to allowing athletes to be paid for their likeness, we can get closer to creating equity between what the athletes provide the NCAA and what the NCAA provides the athletes.
Are there disadvantages?
Many folks are concerned with giving student-athletes this amount of money. They worry about young folks making good choices and this is a valid concern. However, there are also a good amount of college athletes who simply cannot compete or complete college due to financial reasons, even with receiving a scholarship.
At the end of the day these athletes are adults, and they should be able to spend their money as they see fit.
What will happen?
Truthfully, we don't know. However, the writing is on the wall for the NCAA and they need to come up with a system for compensating athletes for the services that they provide. Until then, college sports will still be caked in inequity where the main providers are not able to get paid for their services, it doesn't get much less American than that.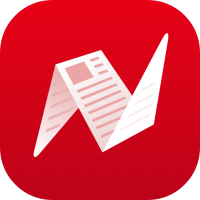 This is original content from NewsBreak's Creator Program. Join today to publish and share your own content.