China and Russia have called on the United Nations to ensure the US follows international conventions on bioweapons.
Last week, at an arms control committee discussion of the United Nations Convention on the Prohibition of the Development, Production and Stockpiling of Bacteriological and Toxin Weapons (BWC), the foreign ministers of Russia and China highlighted US absence from the BWC Treaty.

China's deputy permanent representative to the UN, Geng Shuang, proposed that "mobile biomedical teams" should be deployed to investigate the use of biological agents in the US and all other foreign labs run by the US to "help combat epidemics of various origins."
The US operates more than 200 biological laboratories in foreign countries, "functioning in an opaque and non-transparent manner," raising "serious concerns and questions among the international community over its compliance with the BWC," said Shuang.
The US maintains foreign bio labs around the world.
Maps Dot
"The Russian Federation and China note with concern that over the past two decades the BWC States Parties, despite the wishes of the overwhelming majority, have failed to reach an agreement on resuming the multilateral negotiations on the Protocol to the Convention, suspended in 2001 when the United States unilaterally withdrew from this process despite the fact that the consensus was almost reached," the China-Russia joint statement reads.
The request for an investigation is a counterattack to the formal request for a new investigation the US launched through the World Health Organization on the origins of COVID-19. Fu Cong, a Foreign Ministry Director General, said at a briefing for foreign journalists that "scapegoating China cannot whitewash the U.S."
"If they want to baselessly accuse China, they better be prepared to accept the counterattack from China," he said.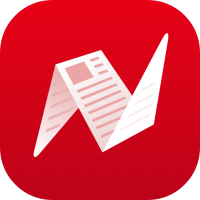 This is original content from NewsBreak's Creator Program. Join today to publish and share your own content.