This week, Sierra Leone Police detained about 100 foreign nationals in Waterloo, 40 kilometers from the capital of Freetown. The foreigners were thought to be primarily non-English speaking persons from Guinea.
The group was unwilling or unable to explain why they'd traveled to Sierra Leone, hiding inside a private, remote, compound, undergoing combat training. The Local Unit Commander of Waterloo police division, LUC Musa Brima Bandabla, received intelligence about the foreign nationals weeks ago and launched a surveillance operation.
"We arrested 98 foreigners, mostly Guineans who cannot explain their purpose of visit to Sierra Leone. They have no traveling documents or ID cards. They cannot speak English and said they entered the country by road," LUC Bandabla said.
"They were receiving words of command or combatant training. This kind of training is not meant for civilians and hence a major security concern. That's why we arrested them", he said.
The police have taken them into custody and will be interrogating them accordingly. "We will transfer the 98 arrested to Freetown for further interrogation because all their activities are suspicious. "If they are connected with any criminal activity, they will be kicked out of the country," he added.
Their initial investigation suggests that most foreigners are victims of fraudsters of a more comprehensive criminal network based in Hong Kong. "Our investigation reveals they are victims of a criminal network called QUNET based in Hong Kong. We will continue investigating them before we come to a conclusion," he said.
"Looking at the country's history, hearing news of foreigners undergoing militia training in our country is troubling. We don't want any situation that will disturb our peace we are enjoying or to go back to the past", a Freetown resident told Claudia Anthony of DW News.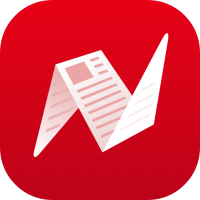 This is original content from NewsBreak's Creator Program. Join today to publish and share your content.