The Central Intelligence Agency said Thursday it had created a new "China Mission Center" to address national security risks posed by the Chinese government at speed. CIA Director William J. Burns said The most important geopolitical threat we face in the 21st century is an increasingly adversarial Chinese government."
The new mission will provide a complete agency response, recruit more Chinese speakers, and onboard new agents quicker. Burns added that the CIA would continue to focus on an "aggressive Russia, a provocative North Korea and a hostile Iran, as well as combating terrorism."
Late July, Chinese Vice Foreign Minister Xie Feng said relations between Beijing and Washington are "at an impasse," accusing the U.S. of turning China into an "imaginary enemy" to divert attention from its own domestic problems.
The United States and China have agreed to hold a virtual summit by December. The agreement is to open communication between U.S. President Joe Biden and Chinese Premier Xi Jinping.
U.S. Secretary of State, Anthony Blinken, remarked on Wednesday that there is the risk of miscalculation and misinterpretation, which is dangerous. Blinken said China's actions have been provocative and destabilizing in an interview with Bloomberg.
Taiwan Defense Minister Chiu Kuo-cheng believes that China may consider mounting a full-scale invasion of Taiwan by 2025. This year, Taiwan logged over 600 Chinese craft into the Air Defense Identification Zone (ADIZ). This week France sent an envoy of diplomats to meet with top officials to offer more support, despite China's threats to France not to visit Taiwan.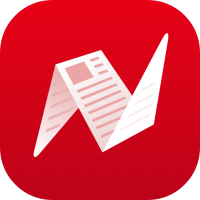 This is original content from NewsBreak's Creator Program. Join today to publish and share your own content.