The World Bank (WB) and the International Monetary Fund's (IMF) biggest backer is the United States, therefore has an enormous amount of influence over the lending organization's policies and procedures. When the U.S. rejected the Maduro government as legitimate, the IMF followed.
In August, the IMF authorized Venezuela to receive around $5 billion in Special Drawing Rights (SDR) as part of a $650 billion global effort to support the most vulnerable countries, but Venezuela was excluded from that draw. The explanation given was that President Nicolas Maduro's leadership was in question.
A State Department spokesperson said Washington was aware of the block and that only governments recognized by the IMF can access its resources.
Sanctions and Lending are Two Timeless Tools Used to Shape Foreign Policy
"All states want to maximize policy independence. But in quite a few cases, the creditor- in this case, the IMF and the World Bank are in positions to demand policy change, and the debtor has little choice but to agree. The reason why the conditions imposed by financial institutions are accepted is the debtor country's inability to pay back old loans, and by the same token receive new ones" (Norrlof 2010).
From 2010 to today, we see the same aid and lending practices taking place, playing politics.
Cautiously Supporting Human Rights
A Venezuelan foreign diplomat has just pledged to broker new ties with North Korea this week. Under the Maduro government, Russia will participate in a joint military exercise just 1,500 miles from U.S. land. Iran and Venezuela are trading gas and oil to skirt U.S. sanctions. China has just drafted a new China-Venezuela comprehensive strategic partnership.
It's no wonder that the U.S. has had hesitancy, but we've also seen President Biden loosening sanctions on Venezuela's gas supplies and pledging hundreds of millions in aid and economic support to Venezuela after Biden's U.N. speech last month.
There are a lot of mixed messages happening when it comes to deciphering what precisely the U.S. foreign policy is when it comes to the South American country.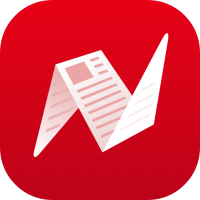 This is original content from NewsBreak's Creator Program. Join today to publish and share your own content.