Afghan President Ashraf Ghani is accused of taking millions on the way out the door, fleeing from Afghanistan while the Taliban took over. According to the Associated Press, he packed more than his suitcase full of clothes.
Afghan Ambassador to Tajikistan Mohammad Zahir Aghbar claimed that Ghani "stole $169 million from the state coffers" days after he left, and the ambassador called the president's flight "a betrayal of the state and the nation."
Ghani released a statement on Twitter, "Now is not the time for a long assessment of the events leading up to my departure — I will address them in detail in the near future. But I must address baseless allegations that as I left Kabul I took with millions of dollars belonging to the Afghan people. These charges are completely and categorically false."
The Afghan embassy in Tajikistan has asked Interpol police to detain Ashraf Ghani, Hamdallah Mohib, and Fazal Mahmood Fazli on charges of stealing public wealth so that funds could be returned to #Afghanistan — TOLOnews (@TOLOnews) August 18, 2021
The Office of the U.S. Special Inspector General for Afghanistan Reconstruction is investigating the allegations because they believe the evidence is credible enough to open a preliminary inquiry. And more than just U.S. and Afghan sources are making a claim. Russian Embassy spokesman Nikita Ischenko and Afghan Ambassador to Tajikistan, Mohammad Zahir Agbar, reported that Ghani "took as much money as he could before leaving the country."
Ghani is in the United Arab Emirates with his family, where he has resettled. "The UAE Ministry of Foreign Affairs and International Cooperation can confirm that the UAE has welcomed President Ashraf Ghani and his family into the country on humanitarian grounds," according to a statement.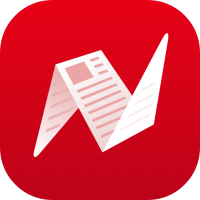 This is original content from NewsBreak's Creator Program. Join today to publish and share your own content.