CEO of Kellogg's, Steven Cahillane
Forbes
The Bakery, Confectionery, Tobacco Workers, and Grain Millers International Union (BCTGM) is staging protests in Michigan, Tennessee, Nebraska, and Pennsylvania because the big-name cereal producer is cutting American jobs and threatening to send jobs offshore for cheaper wages and to avoid high taxes.
A move to take away jobs in America and send them overseas goes against the Biden Administration's goals for The American Jobs Plan released in March. Part of the plan champions unions. The plan will "create good-quality jobs that pay prevailing wages in safe and healthy workplaces while ensuring workers have a free and fair choice to organize, join a union, and bargain collectively with their employers."
"By ensuring that American taxpayers' dollars benefit working families and their communities, and not multinational corporations or foreign governments, the plan will require that goods and materials are made in America and shipped on U.S.-flag, U.S.-crewed vessels.
A recent study found that 91 Fortune 500 companies paid $0 in federal taxes on U.S. income in 2018. Another study found that the average corporation paid just 8 percent in taxes.
Kellogg's announced plans to cut 212 jobs at the Battle Creek, Michigan, plant over the next two years, including 174 positions represented by the union, 220 workers from Memphis, Tennessee, and hundreds of other jobs. "The company continues to threaten to send additional jobs to Mexico if workers do not accept outrageous proposals that take away protections that workers have had for decades," said the BCTGM president, Anthony Shelton, in a statement announcing the strikes.
The CEO of Kellogg's, Steven Cahillane, received around $11.6m in total compensation in 2020.
In a public statement, Kellogg's said: "We are disappointed by the union's decision to strike. Kellogg provides compensation and benefits for our US RTEC employees that are among the industry's best. Our offer includes increases to pay and benefits for our employees while helping us meet the challenges of the changing cereal business."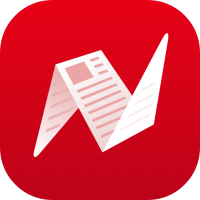 This is original content from NewsBreak's Creator Program. Join today to publish and share your own content.