Monday, October 4, 2021, The White House held a teleconference to discuss the Biden administration's approach for a bilateral trade relationship with China.
The event moderator said that President Biden has said that while the U.S. welcomes competition, his focus is on protecting American workers, growing our economy, and creating opportunities for our people at home. In a statement by the conference moderator, he said, "The administration has been investing in domestic renewal, getting the pandemic under control, investing in supply chain resiliency and the U.S. technological edge, to lead the world in industries of the future.  And the administration will work with allies and partners to align our approaches to China's unfair, non-market practices."
Although President Biden has said there is no better alternative than the hard work of direct diplomacy, he recognizes that Beijing is increasingly explicit, doubling down on its authoritarian, state-centric approach and resistant to addressing U.S. structural concerns. 
What is best for American workers and interests? 
Through the 'American Rescue Plan,' an effort is being made to secure America's supply chains and realize investments to ensure strong technological leadership, but simply funding and agreeing isn't enough when you have an adversary working against you.
The U.S. has imposed restrictions on individuals and companies involved in human rights abuses in China's Xinjiang region. The Securities and Exchange Commission has announced a set of steps to limit the risks U.S. investors face due to China's refusal to allow companies listed in the U.S. to share audit data with the U.S. regulators. 
The U.S. is not the only country being harmed by China's unfair trade practices.
The U.S. and the EU developed and announced a standard set of strategies to mitigate the impact of non-market practices at home and in third countries, and will use tools to protect workers and labor rights, combat forced and child labor, and consult on relevant trade, climate, and environmental issues. Implementing these strategies will take a collective effort.
As to when these hard-line stances will happen to put American workers first, a Senior Official said, "I mean, we're not going to put a specific timeline on it.  It'll be up to China to take the steps that they need to take to get into compliance.  I'm just not -- you know, because -- as Ambassador Tai frequently says, it takes two to tango. I don't know that I can put a timeframe on getting results. That's why it's really important for us to also convey the message that all tools are on the table for us, all options are available for us to consider what we need to do to defend our interests."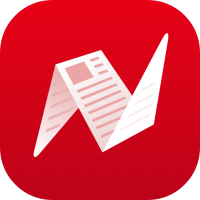 This is original content from NewsBreak's Creator Program. Join today to publish and share your own content.