Alex Saab
Cape Verde Times
The amount of time, money, and resources the U.S. spends trying to get countries like Venezuela, Cuba, Iran, China, North Korea, and Russia to comply with U.S. sanctions is often costly and counter-productive. This is why President Biden has said that he is considering his approach to sanctions.
The case of Venezuelan, Alex Saab, is no exception. The U.S. staged his capture in a foreign country, is spending millions of tax dollars, and leveraging political favors to keep him there for a "trade" or to gain information, but it's fallen flat a year later. However, those in charge are determined to keep throwing money at a failed idea.
In a recent Forbes publication titled, "Moneyman For Venezuela—Accused Of Looting Billions—Nears Extradition To The U.S.," author, David Dawkins, highlights the U.S.'s efforts to extract sensitive information from Saab about Venezuela's post-sanctions economic network, but is getting nowhere.
The U.S. operation started on June 12, 2020, when Saab was on a mission as a special envoy of the Venezuelan government to procure food, fuel, and medicines from Iran. His plane from Caracas to Tehran was diverted to Cabo Verde for a fueling stop, and he was detained under house arrest at an island compound at the direction of the U.S.
Saab, the deputy Venezuelan ambassador to the African Union, is fighting extradition to the US for the alleged crime of violation of U.S. sanctions. Under the Vienna Convention, a credentialed diplomat has absolute immunity from arrest, even in the time of war. And many have called out U.S. sanctions as illegal, perpetuating human rights violations around the world.
Failing Policy Toward Venezuela
The US government does not recognize Nicolás Maduro as the legitimate president of Venezuela. In contradiction of the United Nations and almost every other country in the world. Instead, the U.S. has backing Juan Guaidó as Venezuela's "interim" head of state.
For all of the U.S. efforts to remove Maduro, nothing has worked. The list of actions is long, but one example is the failed coup. All the Venezuelan military generals were supposed to follow Juan Guaidó backfired, and they all stayed with Maduro. In another example, U.S. sanctions caused Venezuela to receive delayed vaccines and miss payments to U.S.-based companies due to lack of access to standard payment methods because of U.S. sanctions.
As a reaction, President Biden has been loosening sanctions on Venezuela. And after his first United Nations address as President of the U.S., last month, he pledged hundreds of millions in aid and economic stimulus to Venezuela with no publicly known U.S. value in return.
There must be a better way. There must be a more strategic approach to U.S.-Venezuela foreign policy that doesn't include the "old school" politicians doing the same thing they've done for the last 30 years, hoping for a different outcome.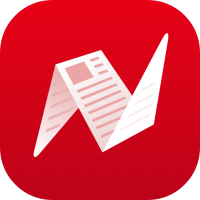 This is original content from NewsBreak's Creator Program. Join today to publish and share your own content.