Some of the country's wealthiest citizens, such as Amazon founder Jeff Bezos, Tesla founder Elon Musk, and Speaker of the House of Representatives Nancy Pelosi, a mega-rich 'public servant,' don't appear in the Pandora Papers, while others do.
The Pandora Papers investigative journalists said experts told them "it could be because they use offshore financial services firms that were not included in the Pandora Papers leak, or because the ultra-wealthy pay such low tax rates in the U.S. that they feel less of a need to hide finances abroad."
Massive corporations and America's wealthiest use extraordinary loopholes and increasingly complex schemes to avoid paying taxes, and lobbyists ensure laws are passed, and loopholes remain.
Income taxes target income, and ordinary income is not how the richest of the rich build their fortunes. For example, Jeff Bezos earned $81,840 in salary in 2020, a barely noticeable figure when compared to his $179 billion in wealth. Thirty-nine S&P 500 or Fortune 500 companies paid no federal income tax from 2018-2020, yet reported a combined $122 billion in profits to shareholders. Under the Real Corporate Profits Tax, these companies would have paid $7.37 billion in these three years.
Nancy Pelosi's annual property tax bill alone on three multi-million dollar luxury homes last year—$137,000—is more than twice the U.S. median household income of $59,039, which the U.S. Census reported last fall. Congress's wealthiest woman pre-payed her property taxes, using a legal loophole after decrying GOP tax overhaul as a middle-class tax hike and corporate giveaway when Trump was in office.
President Biden has criticized Amazon.com Inc. and other large tech firms for not paying higher taxes, claiming he will hold these companies more accountable by tightening loopholes. And although Amazon was not listed in the Pandora Papers, tech companies are known for keeping taxes low by stockpiling overseas earnings rather than repatriating those funds.
The higher the tax rate placed on repatriated cash from foreign services and investment, the more companies will simply not bring that money back to the U.S. Apple and Microsoft have had more than 90% of their cash assets in foreign holdings.
Amazon reported a tax rate of 17.0% for 2019, but that included state and international taxes. Domestically, Amazon reported owing $162 million for 2019 versus pre-tax income of $13.9 billion, working out to a tax rate of roughly 1.2%.
The issue isn't that people are rich. Having laws that prop up the wealthy and hide wealth has not supported better schools, roads, and affordable medical care for those working harder for less and paying more taxes from an earnings perspective when they cannot hide earnings through assets and other sneaky means.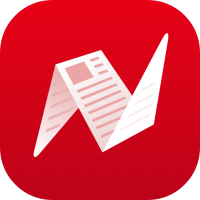 This is original content from NewsBreak's Creator Program. Join today to publish and share your own content.