Uhuru Kenyatta, Kenyan President
Getty
Kenya has received an estimated total of $331,904,342 in foreign aid from the US. And while they've been receiving these millions from the U.S., they also obtain it from many other foreign countries, but the one family that doesn't need the aid is the President.
According to the Pandora Papers, the President of Kenya and his family have been secretly accumulating a personal fortune behind offshore corporate veils.
Kenya's political policy suffers from pervasive government corruption and ethnic disputes. And it was President Uhuru Kenyatta who mounted a political comeback by campaigning against corruption while he was actively moving money from aid to offshores. In his first State of the Nation address, Kenyatta promised honest government and offered to forgo 20% of his salary, but now we know why.
The Kenyattas' offshore wealth, revealed here for the first time, represents part of an estimated half-billion-dollar family fortune amassed in a country where the average annual salary is less than $8,000 a year.
"What we own, what we have, is open to the public," Kenyatta told the BBC in 2018, referring to his family's wealth. "If there is an instance where somebody can say that what we have done has not been legitimate – say so."
He continued: "Every public servant's assets must be declared so that people can question and ask, what is legitimate? If you can't explain yourself, including me, then I have a case to answer. If you want to continue serving, you must make it public. Period."
Months after Kenyatta won the 2013 Presidental Election, a national commission reported that his father, Jomo Kenyatta, had acquired vast tracts of land through illegal means. The commission also found the elder Kenyatta was involved in the assassination of a political rival. Kenya's President, Uhuru Kenyatta, demanded a retraction, only about land deals, but did not care about the murder.
"Protecting the wealth and economic power of the family today seemed more important to the Kenyatta family than the implication that their father was involved in the cover-up of a murder," Ronald Slye, one of the dissenting commissioners, recalled in an interview with ICIJ.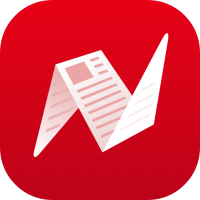 This is original content from NewsBreak's Creator Program. Join today to publish and share your own content.