Konstantin Ernst
Channel One File Photo
Konstantin Ernst, an Oscar-nominated film producer, and Russia's leading TV network Director for the state-run Channel One, was named in the Pandora Papers leak. The Kremlin controls the two main television networks in a country where more than 90% of the people get their news.
On the same day Russia's Olympic Ceremony opened, a company was incorporated in the British Virgin Islands, giving Ernst's a 23% stake in a state-funded real estate privatization deal worth billions. The deal was financed by VTB Bank, a state-owned institution, and Ernst was the beneficiary of a $16.2 million loan. The files show that the bank was explicitly instructed to keep documents detailing Ernst's connection to the loan from government records.
When the investigative journalist team, ICIJ, contacted Konstantin Ernst for a comment, he said, ICIJ was "not an independent investigation company but an organization commissioned by the US secret services."
The investigation found, "Russian nationals are disproportionately represented in the Pandora Papers. ICIJ's analysis reveals that Russians are behind about 14% of the more than 27,000 companies whose ownership details were revealed by the leak."
On the same day, Ernst's received a 23% stake in the privatization deal, a new BVI limited company, Moscow Dvorik Ltd, was created by The law offices of Tulloch & Co in London.
Tulloch has such clients as Elton John and the Duke and Duchess of Sussex (Prince Harry and Meghan Markle) and Russia's super-rich.
A few months after Moscow Dvorik was incorporated, a Moscow government official announced a large-scale urban redevelopment project, squeezing out the competition by allowing properties to be sold in larger lots. The buyer of the properties was a Russian company, Edisonenergo LLC, owned by two brothers, Grigory and Mikhail Pecherskiy.
Moscow Dvorik, the BVI-registered company that London-based Alastair Tulloch set up on the day of the Sochi opening ceremony, was revealed by the Pandora Papers as owned by the Pecherskiy brothers, and 46.9% of Moscow Dvorik was owned by a BVI-registered firm called Haldis Corp.
And, the records show, Haldis was wholly owned by Konstantin Ernst. And the story doesn't end there; this leak is just the beginning.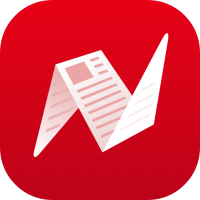 This is original content from NewsBreak's Creator Program. Join today to publish and share your own content.