The 2022 U.S. midterm elections will be held on Tuesday, November 8, 2022. All 435 seats in the House of Representatives and 34 of the 100 seats in the Senate will be contested. Thirty-nine state and territorial gubernatorial will also be contested. This will be the first election affected by the redistricting that followed the 2020 census.
President Biden's approval rating has been making headlines around the nation, subjective to the organization taking the polls, what political party was polled, and what region of the country. One thing most can agree on though is that Biden needs a win before November or his party will likely suffer during midterms.
A Quinnipiac poll of Texans found that Biden's approval has dropped 24 points since June. In other words, his net approval there went from -5 to -29. A North Carolina poll from High Point University shows Biden 10 points down.
What is more striking is that North Carolinians approve of Cooper (D), but disapprove of Biden. North Carolina Gov. Roy Cooper, a Democrat, has a positive rating of 45%.
Midterm elections are typically a referendum on the president, and just as voters in 2018 took out their frustrations with Trump on House Republicans, voters appear ready to do the same with Biden.
The messy Afghanistan withdrawal. A looming government shutdown. Failed immigration policies. Higher Taxes. Pandemic mismanagement. These are all issues that the Biden Administration must get ahead of while scoring a big political win before those midterms to save his party's future majority.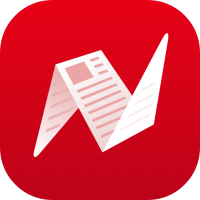 This is original content from NewsBreak's Creator Program. Join today to publish and share your own content.