Paul Overby Jr. in 2013
FBI File Photo
This year is the seventh anniversary of the disappearance of Paul Edwin Overby, Jr. In 2014, Paul Edwin Overby, Jr., an American writer, disappeared in Khost Province, Afghanistan.
He disappeared as he was trying to arrange to interview the commander of the Haqqani Network, and if that sounds familiar, it is. Mark Franchs, also an American, was abducted in 2020 by the Taliban while working on international development projects and traded to the Haqqani network, a violent Taliban faction. The network's leader, Sirajuddin Haqqani, has a $10 million FBI bounty and was named interior minister last week by the Taliban government.
Could Mark and Paul be together? Could Paul have died since he was already in his late 70's when he went missing? No one is claiming him.
Before his disappearance, Overby planned to cross the border into Pakistan for research for his book.
In May 2018, the FBI Washington Field Office announced a reward of up to $1 million for information leading directly to the safe location, recovery, and return of Paul Edwin Overby, Jr. The reward remains unclaimed.
Overby is said to be one of three Americans that have gone missing in Afghanistan and not been recovered, including Mark Frerichs and Cydney Mizell, but reports of other people have been making media headlines, those who are dual citizens.
The FBI webpage says, "We encourage anyone with information concerning the kidnapping of Paul Edwin Overby, Jr. to contact the FBI or the nearest American Embassy or Consulate or submit a tip at tips.fbi.gov. Tips can be kept strictly confidential."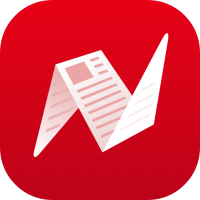 This is original content from NewsBreak's Creator Program. Join today to publish and share your own content.