Mr. Goxx is a Germany-based hamster who has been trading cryptocurrencies since June, according to Insider. Of course, the hamster isn't doing it all by itself, but rather through a rigged cage dubbed the "Goxx Box."
Insider reported that Mr. Goxx's portfolio is up roughly 24 percent, outpacing the S&P 500 and Warren Buffet's Berkshire Hathaway over the same period. 
He started with $390 in an exchange account and is now at an all-time high of $580 since June. His owner wishes to remain anonymous. You can follow him on Twitter, where he regularly "posts" about his portfolio's performance. 
Four days ago, China's central bank announced all transactions of crypto-currencies are illegal, effectively banning digital tokens such as Bitcoin. "Virtual currency-related business activities are illegal financial activities," the People's Bank of China said, warning it "seriously endangers the safety of people's assets."
The Central Bank has explicitly said that cryptocurrencies such as Bitcoin, Ethereum (ETH), and Tether (USDT) "are not legal, should not and cannot be used as currency in the market," stating that all "commercial activity related to virtual currency is illegal."
China is one of the world's largest cryptocurrency markets.
However, that hasn't tanked the market. In fact, the dip allowed many investors to jump in, stabilizing the cost. El Salvador recently became the first country to accept Bitcoin as legal tender, and thanks to the recent dip in the value of the digital currency, people like president Nayib Bukele are looking to cash in.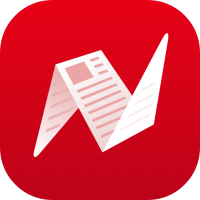 This is original content from NewsBreak's Creator Program. Join today to publish and share your own content.