U.S. football stadiums are packed to the brim, and very few are seen wearing masks, while the news reports that COVID continues to surge.
The CDC, the White House, and the media say the new strain of COVID-19 is even more transmissible. President Biden plans on forcing companies over 100 people to incur the cost of weekly testing for unvaccinated staff and give employees an ultimatum - jabs or jobs! Ted Cruz (R-Texas) tweeted, "The feds have NO AUTHORITY to force employers to make their employees get vaccinated!"
WSWS reported that The University of Michigan hosted Western Michigan "with close to 110,000 spectators standing shoulder to shoulder." The University of Texas defeated Louisiana on Saturday, cheered by "more than 91,000 fans."
USA Today noted last year, "At stake is at least $4.1 billion in fiscal-year revenue for the athletics departments at just the 50-plus public schools in the Power Five conferences—an average of more than $78 million per school."
Newsweek noted, "The Saturday night game between top-5 teams Clemson and Georgia was the second-most seen season kickoff game—over any network—in the last 15 years, and it's up 16 percent from a similar game; in the 2019 season."
Biden said this month that unvaccinated people are hindering economic growth, costing jobs, and putting unnecessary strain on the healthcare system, but it seems his fear-mongering doesn't apply to football stadiums!
Football is immune to COVID-19, but wait, what about churches? Does anyone remember when people were not allowed to go to church but were allowed to fly in an airplane packed with 100+ people for several hours, taking masks down to drink or eat? It makes you wonder.
According to The White House, "More than 200 million Americans have been at least partially vaccinated and 73 percent of the 12-and-over population. Sixty-three percent are fully vaccinated; that number will close in on 75 percent by the end of September."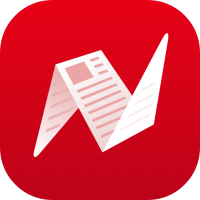 This is original content from NewsBreak's Creator Program. Join today to publish and share your own content.