Stanford University, in partnership with the University of North Carolina at Chapel Hill, is working on a 3D-printed vaccine patch that is more effective than continual jabs. University scientists are saying, "the vaccine patch was ten times greater than the vaccine delivered into an arm muscle with a needle jab during trials."
The 3D-printed patches have microneedles lined up on a polymer patch, long enough to reach the skin to deliver the vaccine but small enough to be painless. The hope is that the patches will be self-administered.
Microneedle patches have been studied for decades, but the push to fight the COVID-19 pandemic inspired breakthroughs in the technology that could be applied to various vaccine patches like the flu, measles, hepatitis, and COVID-19.
Our approach allows us to directly 3D print the microneedles which gives us lots of design latitude for making the best microneedles from a performance and cost point-of-view."
Shaomin Tian, Researcher, Department of Microbiology and Immunology, School of Medicine, University of North Carolina

Ther patches, not yet on the market, will allow people to skip trips to hospitals and clinics, the vaccines will be more effective, and there will be no refrigeration required.
"One of the biggest lessons we've learned during the pandemic is that innovation in science and technology can make or break a global response," DeSimone said. "Thankfully, we have biotech and health care workers pushing the envelope for us all."
Despite FDA approvals of COVID-19 vaccines, they are still studying it. The CDC website states, "After FDA approves a vaccine or authorizes a vaccine for emergency use, it continues to be studied to determine how well it works under real-world conditions." The truth is the world will be working to combat this highly contagious disease for many years, and experts don't have all the answers yet, but many are working on it.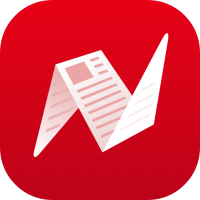 This is original content from NewsBreak's Creator Program. Join today to publish and share your own content.