The Washington Post reported, "A Republican-commissioned review of nearly 2.1 million ballots cast last year in Arizona confirmed the accuracy of the official results and President Biden's win in Maricopa County."
Official reports will be published today.
"After nearly six months and almost $6 million, most of it given by groups that cast doubt on the election results, the draft report shows that the review concluded that 45,469 more ballots were cast for Biden in Maricopa County than for Trump, widening Biden's margin by 360 more votes than certified results," reported the Post.
Steve Chucri, the supervisor for District 2, a Republican Maricopa County supervisor, will resign from his post after audio was published of him making comments about his colleagues concerning the controversial Arizona Senate audit of the 2020 election in his county.
A spokesperson for the audit, Randy Pullen, told KJZZ Phoenix the draft was "not the final report, but it's close."
The audit was plagued with issues from day one:
Cyber Ninjas, the audit company, had no experience running an operation of this size;
the audit missed deadlines;
funded largely by private money;
spend an outrageous amount of time reviewing whether bamboo threads were on ballots;
Cyber Ninjas reported, "ballot shortage, anywhere from 5 to 10 percent of the votes,";
ballots were moved from a city Coliseum, which needed to make room for graduations, and ballots ended up in a parking lot next door to "Crazy Times Carnival" Fairgrounds (fitting).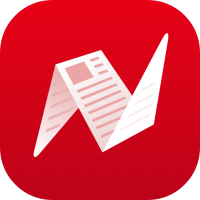 This is original content from NewsBreak.