Chicago police told FOX 32 Chicago earlier this week that 261 children have been shot and 41 have died. Many of the major U.S. media outlets are making the comparison to the pandemic, saying, "A total of 214 children 17 years old or younger have died of COVID-19 so far this year in the country.
That's the whole country versus this one state. What is Chicago Mayor Lightfoot doing?
President Biden met with Lightfoot in July. In June, the president introduced a series of proposals to combat crime in major cities across the country, targeting illegal guns in particular with help from the Bureau of Alcohol, Tobacco, Firearms, and Explosives.
Keyword: "Proposals"
Last month, Lightfoot suggested that the "lax gun laws" in states such as Mississippi and Indiana are causing an increase in violence in the city, refusing to accept her state's issue and take personal responsibility.
"Well, look, we can't stop things that happen outside of our borders. Sixty percent of illegal guns that come into Chicago every year are from out of state, from Indiana, from Mississippi, from other states that have lax gun laws," Lightfoot said. "When my people can go over the border to Indiana and buy military-grade weapons and bring them back in any quantity that they want as long as their money is right, that's a problem."
Nationwide, an average of 200 people have been killed and 472 injured by guns each weekend this summer, not including suicides, according to an analysis for CNN by the Gun Violence Archive. That's nearly 3.4 people shot every hour every weekend.
Looking at more extensive statistics, you will find that California, Texas, and Florida beat Chicago in Gun violence for 2021, but those states are also more populated. The closest states next to Chicago for gun violence for this year are Philadelphia and Georgia, but none beat Illinois for Children's death due to gun violence.
Gun Violence 2021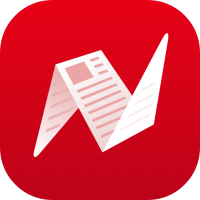 This is original content from NewsBreak's Creator Program. Join today to publish and share your own content.