Many parents are rethinking New York daycares and how they will care for their children after a New York Governor's mandate requires two and three-year-olds to wear masks.
Daycare owners say children are crying and pulling masks off, unable to understand why they have to cover their mouths and noses all day so their parents can work. Daycare worker Michelle Smith explains to Fox News that the new mandate doesn't follow science and doesn't factor in the ability for a two-year-old to properly wear a mask for up to eight hours a day.
The mandates are hurting businesses. Parents feel their rights are being taken away by 'big government,' causing parents to try and find alternatives daycare facilities.
Gov. Kathy Hochul said in a press conference, "Employees and children in New York's state-regulated daycare centers will be required to immediately resume wearing masks as COVID-19 spread among children has been a cause for concern across the nation." She then points to "media" reports which she says she is relying on for information to make her informed decision. "This applies to state Office of Children and Family Services, licensed and registered child care centers, home-based group family and family child care programs, after-school child care programs, and enrolled legally exempt group programs during operational hours," she said.
"We all want this to be over. Everybody's tired of it," Hochul said. "We have the power to end this if every single person in the state of New York ... over the age of 12 ... will simply get their vaccine."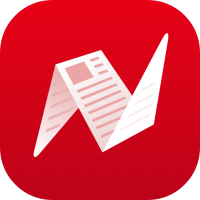 This is original content from NewsBreak's Creator Program. Join today to publish and share your own content.