Indo-Pacific security alliance between the United States, Britain, and Australia.
AP
China denounced a new Indo-Pacific security alliance between the United States, Britain, and Australia, warning of a growing arms race in the region. The alliance, dubbed AUKUS, will allow Australia to use nuclear propulsion systems for the vessels to guard against threats.
British Prime Minister Boris Johnson said the pact was not meant to be adversarial and said it would reduce the costs of Britain's next generation of nuclear submarines. China was not mentioned by name in the joint announcement and senior Biden administration officials said the partnership was not aimed at countering Beijing.
However, it's clear to many that the United States and its allies competing with China's growing power and influence, threats against Taiwan, and conflicts in the contested South China Sea. Chinese Foreign Ministry spokesman Zhao Lijian said the three countries were "severely damaging regional peace and stability, intensifying an arms race, and damaging international nuclear non-proliferation efforts".
Lijian added, "China always believes that any regional mechanism should conform to the trend of peace and development of the times and help enhance mutual trust and cooperation… It should not target any third party or undermine its interests."
The creation of AUKUS will accelerate the development of advanced defense systems including cyber, artificial intelligence, quantum computing, and undersea capabilities.
Biden said the move to join forces was imperative to peace and stability in the Indo-Pacific, adding, "We need to be able to address the current strategic environment in the region and how it may evolve because the future of each of our nations and indeed the world depends on a free and open Indo-Pacific enduring and flourishing in the decades ahead," he said.
New Zealand Prime Minister Jacinda Ardern welcomed security support in the Indo-Pacific but said Australia's nuclear-powered submarines would not be allowed in its territorial waters.
Japan said the security and defense cooperation was important for peace and security.
France accused Biden of stabbing it in the back. "This brutal, unilateral, and unpredictable decision reminds me a lot of what Mr. Trump used to do," said France's Foreign Minister Jean-Yves Le Drian.
There is no set timeframe, but steps towards realizing the plan are taking place.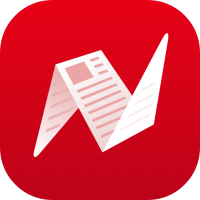 This is original content from NewsBreak's Creator Program. Join today to publish and share your own content.