The United Nations (UN) is hosting a donors conference on Monday, today, to request emergency funds for Afghanistan, which the Taliban will manage. The United States is the UNs top donor and will be at the conference, meaning the U.S. (at the direction of the Biden Administration) could find a way to funnel money to the new regime without having to gain congressional approvals.
U.N. Secretary-General Antonio Guterres is leading the call to action, asking for $600 million to support humanitarian aid, which he says is compounded with an ongoing drought. If South Sudan is a comparison, a civil war-torn country where people die every single day of starvation and have extreme flooding, and you look at the hundreds of millions sent, and then you ask yourself what improved, please let me know if you find out.
Corrupt governments don't care about climate change, farming, and economics. The UN takes a heavy percentage of every deal they're able to cut, and top leadership makes comfortable six-figure incomes and generous benefits. UN Pay Chart
This will be no less than a public relations victory for the Taliban, who pushed out the U.S.-backed government with almost no pushback. The Taliban took over on August 15, 2021, promising amnesty and fair, but not equal, rights for women. Still, Taliban officials have beaten and arrested journalists, women protesting and formed an all-male government.
The new normal is settling in, and global cooperation will start to evolve as the Taliban continues to organize its government and proceed as the next caretaker of the country. What will be interesting is to see if President Joe Biden sticks to his promise to champion human rights around the world and then still find ways to funnel money into Afghanistan to support a Taliban government.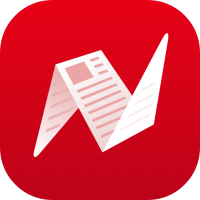 This is original content from NewsBreak's Creator Program. Join today to publish and share your own content.