Alex Saab with Maduro
Photo by Currades
The U.S. might soon be welcoming a new visitor to Miami. Venezuela's top Financier, Alex Saab, only he won't be enjoying the beaches.
Saab, a reportedly 'right-hand man' to Venezuelan President Nicolas Maduro, was detained in Cape Verde in June 2020, at the request of the U.S., when his plane stopped there to refuel. He faces imminent extradition to the United States for violating U.S. sanctions.
In March, a West African regional court ruled that Saab's detention was illegal because the 'Red Notice' used to detain Saab was not actually issued until after the arrest. However, after almost a year, Cape Verde's constitutional court rejected the West African court's jurisdiction and ruled that Saab should be extradited.
There have been many twists and turns in the case, such as the 400-million (USD) deal to expand the U.S. Embassy on the island this year, announced on July 4th. A $250,000 education scholarship gifted by the U.S. government to top Cabo Verde Officials this month. And the most recent former Cabo Verde Ambassador to the U.S. will now run for the upcoming presidential election in Cabo Verde.
At the time of his arrest, Saab was en route to Iran to negotiate shipments of fuel and humanitarian supplies to Venezuela; his lawyers told Reuters. He presented a letter of diplomatic status to Cabo Verde police, who dismissed his claim of diplomatic immunity and, instead, locked him up in a residential compound on the island of Sal, where he was guarded around the clock by no fewer than 20 armed men.
The USS San Jacinto's deployment was approved by Christopher Miller, the acting defense secretary, to guard Cabo Verde and prevent Saab from escaping. His predecessor, Mark Esper, argued that it was unnecessary to send the warship at the cost of $52,000 a day, and he sent a Coast Guard cutter instead. But after Donald Trump fired Esper, his replacement quickly approved the San Jacinto's new task.
The U.S. State Department has repeatedly identified Saab as an operator who helps Maduro arrange trade deals that Washington seeks to block through sanctions. Still, President Biden has already started to loosen sanctions against Venezuela and has been participating in talks with the regime in Mexico City, some speculating it can lead to a prisoner swap since Venezuela has nine Americans in prison.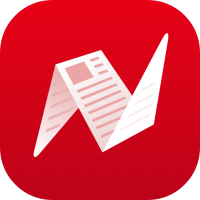 This is original content from NewsBreak's Creator Program. Join today to publish and share your own content.