August marked a chaotic month for the U.S., and it doesn't seem to be calming down. Moscow's Russian Defence Minister, Sergei Shoigu, signed an agreement with Venezuela's Vladimir Lopez to bring warships to one another's ports, but that's not all.
Russian warships with Kalibr cruise missiles are preparing to perform combat missions off the coast of North America. Kalibr is a family of naval cruise missiles, typically armed with warheads.
Some think the Trump Administration's decision to pull out of the Intermediate-Range Nuclear Forces (INF) Treaty promoted this new agreement to allow armed Russian ships to inch closer to the U.S. The Intermediate-Range Nuclear Forces Treaty was an arms control treaty between the United States and the Soviet Union.
Almost one year ago, Mark T. Esper, former U.S. Defense Secretary, said, "Russia has failed to comply with its obligations under the Intermediate-Range Nuclear Forces Treaty, and as such, the United States has withdrawn from the INF Treaty effective today, Aug. 2, 2019. The United States will not remain a party to a treaty while Russia is in deliberate violation."
If the rules of the INF no longer bound Russia, did the Treaty matter anyway?
Major General Vladimir Bogatyrev told Russian newspaper Nezavisimaya Gazeta this month that, "One of the measures to neutralize potential threats from new U.S. weapons, including the recently tested U.S. cruise missile, could be a hypersonic weapon."
The Biden Administration seems to be sending Venezuela mixed signals. They won't show up for political negotiations because they don't trust the Maduro government but will loosen sanctions, increase imports, and consider reopening travel between the countries. And the Biden Administration doesn't seem to have asked for a single concession like releasing the nine Americans in Venezuela prison or asking Venezuela not to allow nuclear-armed Russian ships to inch closer to the U.S.
The Biden Administration has loosened sanctions on Venezuela since taking office and even said it would reconsider the use of sanctions. The U.S. exports far more goods than it imports from the struggling country. The U.S.-based airline Global Crossing Airlines Group has just announced it may be resuming flights to and from Venezuela and the U.S. in the next few months.
The U.S. was invited to stand with its preferred political party of Juan Guaidó in negotiations that started two weeks ago in Mexico City, with the Maduro government, and declined. The Netherlands stood in instead.
Elliott Abrams, former U.S. Special Representative to Venezuela, told the Miami Herald, "The Biden administration is not paying as much attention to Venezuela, weakening the opposition's chances at the negotiating table."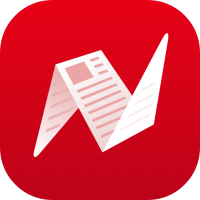 This is original content from NewsBreak's Creator Program. Join today to publish and share your own content.