Kim Jong Un, North Korea
S.K. Times
The International Atomic Energy Agency (IAEA) has had no access to North Korea since Pyongyang expelled its inspectors in 2009, largely using satellite imagery to observe.
The most recent 2021 IAEA report stated, "There were no indications of reactor operation from early December 2018 to the beginning of July 2021. However, since early July 2021, there have been indications, including the discharge of cooling water, consistent with the reactor's operation. The new indications of the operation of the 5MW(e) reactor and the Radiochemical (reprocessing) laboratory are deeply troubling."
North Korea (aka the Democratic People's Republic of Korea or DPRK) is the only country to have withdrawn from the Treaty on the Nonproliferation of Nuclear Weapons (NPT) to pursue a nuclear weapons program. The DPRK remains outside of the Comprehensive Nuclear-Test-Ban Treaty (CTBT) and has repeatedly violated the international norm against nuclear testing by conducting tests in 2006, 2009, 2013, two tests in 2016, and a test in 2017. North Korea claimed its sixth nuclear test, in September 2017, was of a thermonuclear device.
Softening relations between North and South Korea helped advance an opening for diplomacy with the United States, culminating in the 2018 summit meeting between Kim Jong-un and President Donald Trump in Singapore, marking the first face-to-face meeting between the leaders of North Korea and the United States in history.
Communication between the U.S. and North Korea has since been non-existent, and now it appears the DPRK is back to work creating plutonium while Biden is distracted.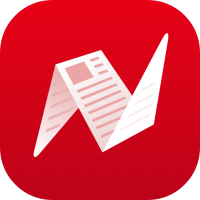 This is original content from NewsBreak's Creator Program. Join today to publish and share your own content.