A report published by Statista Research Department ranked the 50 most dangerous cities of 2020 by murder rate per 100,000 inhabitants. The data chart showed the murder rate of Los Cabos at 113 per 100,000, but the summary is quoted as saying, "murder rate of Los Cabos in Mexico was 138.26 for every 100,000 people living in the city."
Most of the world's most dangerous cities are located in Latin America, according to the report. The highest-ranked city outside Latin America is St. Louis in the United States, ranked thirteenth with a murder rate of 60.59 in 2018. Detroit, with a murder rate of 39.7, came in at forty-second place.
The situation in Los Cabos is reminiscent of the one in the Pacific resort city of Acapulco, which experienced a golden age for tourism some years ago but whose reputation plunged due to rising levels of insecurity and violence.
Los Cabos is located at the tip of the southern Baja California Península and is also known as "Land's End." Los Cabos has 90 hotels with 21,579 hotel rooms. An additional 650 rooms are scheduled to open between 2020 and 2022. Incoming international flights have dropped by more than 50 percent since the pandemic hit and remains slow. The impact on tourism might also account for increased crime due to lost jobs and fewer tips and customers.
One website called Travel Safe stated, "Los Cabos pickpocketing is the main problem. Criminals tend to rob people with expensive jewelry or a bunch of money. Try not to show up with valuables on the streets and crowded places."
And for women, they advise, "Avoid bars and clubs at late night and wear modest clothes."
The current US Embassy website is set to a level 3 advisory, reconsider travel. Noting, "Violent crime, such as burglary, armed robbery, and assault, occurs in Praia."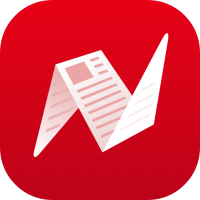 This is original content from NewsBreak's Creator Program. Join today to publish and share your own content.