The Cyberspace Administration of China said in a statement this week that companies must abide by business ethics and principles of fairness, avoiding algorithm models that entice users to spend large amounts of money or spend in a way that disrupts public order.
Chinese authorities will be able to inspect algorithms and request rectifications should they find problems, the CAC added.
The country's leaders know that overspending is not good and leads to things like lack of resources in an emergency, and they know that trying to entice people to buy when they don't need to is equally as bad.
Yet, China's global debt-diplomacy is well-known around the world.
With more than $1 billion in debt to China, Sri Lanka handed over a port to companies owned by the Chinese government. Djibouti, home to the US military's main base in Africa, looks about to cede control of another key port to a Beijing-linked company.
In Sri Lanka, acrimony remains around Hambantota and projects like "the world's emptiest airport."
Sri Lanka has already witnessed the loss of strategic resources as collateral to loans, as in the case of the Hambantota port, wherein over 1,500 acres of land around the port has been handed over to China on a 99-year lease. And right now, China is moving ahead with costly projects of questionable utility and without transparency, including the Colombo "Port City" project.
China debt-traps nations with confidentiality clauses. Chinese lenders seek an advantage over other creditors, including collateral arrangements like control over revenue accounts. Cancellation, acceleration, and stabilization clauses in Chinese lending contracts are far more common, allowing lenders to influence the debtor's domestic and foreign policies.
China is right that tricking people into buying above their means is bad and should be avoided.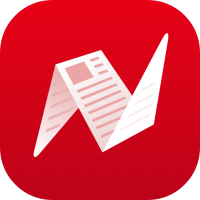 This is original content from NewsBreak's Creator Program. Join today to publish and share your own content.,