In a press conference Tuesday in San Francisco, Former San Diego Mayor Kevin Faulconer is blasted Governor Gavin Newsom for his record on crime. Faulconer said California has experienced a 13-year high in homicides and that major stores like Target and Walgreens have to scale back operations in San Francisco due to rising crime.
"Gavin Newsom has failed this city and he has failed this state. He's supported laws that curtail penalties for theft for up to $950, supported granting early release to violent felons, and enabled the defund the police movement. This is a crisis. For years Gavin Newsom has stood up for criminals, I'm going to put the victims first. I'm the only candidate in this recall who has taken on defund the police radicals and won, and I'll do it again as Governor," said Faulconer.
"Right now, there is a lack of accountability on our streets. Criminals know many crimes will not be treated seriously due to state laws and policy decisions that limit the tools of law enforcement. In a civil society, lawlessness should never be accepted as the norm. Ignoring quality of life crimes, often leads to more disorder and more serious crime. Kevin Faulconer knows to reduce crime there must be consequences and accountability for those who commit crimes.  That was his approach in San Diego, and it made our city safer. Californians can trust that Kevin Faulconer will stand up for victims and keep our communities safe," said former San Diego Police Chief Shelley Zimmerman.
"It's time for crime in California to be taken seriously. We need real change, away from broken promises from Gavin Newsom, and more towards keeping all neighborhoods regardless of zip code in California safe. What we're seeing right now is a serious rise in crime that requires serious proven leadership. Kevin Faulconer kept his city safe as Mayor and that's the type of leadership we need right now to keep our communities safe because what we're seeing is simply unacceptable and it's forcing people to flee our cities and our state. Enough is enough," said Asher McInery a local business owner.
Faulconer's press conference came in the wake of the mugging of former US Senator Barbara Boxer in Oakland Monday.
An official Tweet on Boxer's Twitter feed read, "Earlier today former Senator Barbara Boxer was assaulted in the Jack London Square neighborhood of Oakland. The assailant pushed her in the back, stole her cell phone and jumped in a waiting car. She is thankful that she was not seriously injured."

A statement from Oakland Mayor Libby Schaaf's office stated:, The Mayor was deeply troubled to learn of the assault and robbery of Sen. Boxer today. She spoke with the Senator's family to extend her well wishes for a speedy recovery and was relieved to learn she was not seriously injured. OPD is investigating the incident and is working to collect any surveillance images from the area that will assist in their investigation.."
In a statement on the incident that didn't name Boxer, Oakland Police wrote
"The Oakland Police Department has received media inquiries regarding a strong robbery that occurred today. The Department can confirm at 1:15 PM, the victim was walking in the 300 block of 3rd Street, when they were approached by a suspect. The suspect forcefully took loss from the victim, and fled in a nearby waiting vehicle. This incident is currently being investigated by the Oakland Police Department's Robbery Section. The identity of the victim is not being released.
"The Oakland Police Department and Crime Stoppers of Oakland are offering up to $ 2, 000 dollars in reward money, leading to an arrest in this case. Anyone with information is asked to contact OPD's Robbery Section at (510) 238-3326 or the Crime Stoppers TIP LINE at (510) 777- 8572."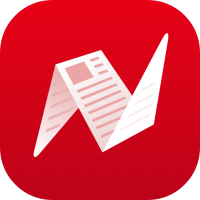 This is original content from NewsBreak's Creator Program. Join today to publish and share your own content.