Former California United States Senator Barbara Boxer, 80, is speaking about being a victim of a robbery in Oakland's Jack London Square Monday.
Boxer told KTVU's Amber Lee that she was walking by herself while talking on her cell phone when she noticed the suspects about a half minute before it happened.
"I was walking around this neighborhood that I love so much," Boxer said about her daily walks in the area to KTVU. The former US Senator told the station she noticed a black sedan double-parked and that a young man came out of that car.
"I tried to cross the street and get away and he slammed me on the  back  and reached across me. He was behind me and grabbed my cell phone out of my hand," Boxer told KTVU, "I said how can you do this to a grandmother? I want to call my grandkids. Why are you doing this? He could care less and got into the car and sped away."
An official Tweet on Boxer's Twitter feed read, "Earlier today former Senator Barbara Boxer was assaulted in the Jack London Square neighborhood of Oakland. The assailant pushed her in the back, stole her cell phone and jumped in a waiting car. She is thankful that she was not seriously injured."
A statement from Oakland Mayor Libby Schaaf's office stated:, The Mayor was deeply troubled to learn of the assault and robbery of Sen. Boxer today. She spoke with the Senator's family to extend her well wishes for a speedy recovery and was relieved to learn she was not seriously injured. OPD is investigating the incident and is working to collect any surveillance images from the area that will assist in their investigation.."
In a statement on the incident that didn't name Boxer, Oakland Police wrote
"The Oakland Police Department has received media inquiries regarding a strong robbery that occurred today. The Department can confirm at 1:15 PM, the victim was walking in the 300 block of 3rd Street, when they were approached by a suspect. The suspect forcefully took loss from the victim, and fled in a nearby waiting vehicle. This incident is currently being investigated by the Oakland Police Department's Robbery Section. The identity of the victim is not being released.
"The Oakland Police Department and Crime Stoppers of Oakland are offering up to $ 2, 000 dollars in reward money, leading to an arrest in this case. Anyone with information is asked to contact OPD's Robbery Section at (510) 238-3326 or the Crime Stoppers TIP LINE at (510) 777- 8572."
Boxer's Tweet was met with mostly supportive responses.
"So sorry to hear this happened to you. Sadly, Oakland and other Bay Area cities are experiencing an increase in these types of crimes. We all have to watch our backs and each other," wrote Karen Teitel.
"Sorry this happened to the Senator. I wish her well. While I like our current Senators, she was outstanding and is missed at a time when courage, fortitude and decency is so needed in the Senate," wrote Kevin.
Kia Cha wrote, " having been a victim of a strong-arm robbery, what are your thoughts about CA SB-82? Do you feel that robbery should be classified as as a non-violent felony if it was determined that a weapon was not used? During the incident, did you know if a weapon was used? "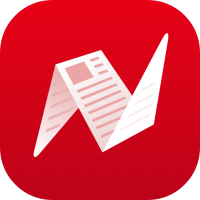 This is original content from NewsBreak's Creator Program. Join today to publish and share your own content.