Less than an hour after arriving in Puerto Vallarta from San Francisco last week, I was sitting by the pool enjoying a cool cocktail in the sun at the Westin Resort and Spa Puerto Vallarta. The resort often hosts same-sex weddings and actively promotes its "wellness" theme to the LGBTQ community and soon after arriving, I was feeling very well indeed!
If you are flying out of San Francisco International Airport, be warned that planes to Puerto Vallarta and other vacation destinations are going back full as the pent-up demand is keeping the airlines busy. You can also expect lines when you return to the US and check through customs.
The Westin and its nearby sister property Marriott Puerto Vallarta Resort and Spa have long attracted a loyal repeat LGBTQ customer base with guests who are looking for a luxury full service hotel with moderate prices. Both properties are also just a five minute taxi/Uber from the airport but fear not, because of the flight paths, you won't hear the planes.
The Westin was part of LGBTQ history nearly three decades ago. Shortly after opening in the early 1990s, it hosted a national TV morning talk show and one of the guests in the show was Paco Ruiz, who owned the popular Club Paco Paco in the Zona Romantica area. His club was the only gay bar in the Zona Romantica area, just south of downtown and one of only three gay bars in the city. At the time of the broadcast, he was recently arrested and jailed after he permitted two lesbians to kiss in his bar. The interview at the Westin embarrassed city officials into leaving the gay bars alone.
Ruiz eventually moved his club to a bigger venue in Zona Romantica and other gay bars soon followed opening up all around him. Now Zona Romantica has a couple dozen gay clubs all in Zona Romantica and a number of hotels that market themselves to the gay community. The city also boasts a dozen plus gay cruises and tours.
LGBTQs were among the first to return as vaccines were widely available Puerto Vallarta Pride is held over the Memorial Day weekend and the days preceeding the weekend. This year, there was no parade but that didn't stop the party. Publisher Tim Wilson who organizes gay-focused nightlife tours told NewsBreak that this year's Pride was the largest celebration ever with a more diverse crowd of attendees than in years past. Wilson runs GayPV, a comprehensive guide to everything gay in Puerto Vallarta.
Hotels
The aforementioned Westin and its sister property the Marriot Puerto Vallarta Resort and Spa are conveniently located just five minutes from the airport and have long been LGBT friendly and have hosted many same-sex weddings. Both hotels are good options for the an LGBTQ-welcoming full service hotels.
In the Zona Romantica, the Hotel Mercurio is a popular budget option and is within easy walking distance of everything gay in Puerto Vallarta. Casa Cupula 0is a luxury gay hotel on a hill but also just a short walk or Uber ride to all things gay in Puerto Vallarta. It is run by a San Francisco man, Don Pickens. Jet's Gay Youth Hostel is a great budget option and the only gay hostel in Puerto Vallarta. Hotel & Suites Pilates LGBT is where the old Vallarta Cora was and was recently remodeled and opened up and spruced up. The Almar Resort Puerto Vallarta is a full-service luxury hotel just steps from the gay Blue Chairs Beach. Pinata PV is a beautiful boutique hotel in the heart of Zona Romantica known for its upscale minimalist chic design Boana Torre Malibu promotes itself as straight-friendly. All of its rooms have kitchens so it is a perfect place if you like to cook when you are on vacation. Amaria Villas & Resort is the newest gay hotel that will really make you feel like you have gotten away from it all but not away from the fun. It's in the jungle 20-minutes from Zona Romantica and includes Puerto Vallarta's largest clothing optional pool.
Nightlife
All of Puerto Vallarta's gay nightclubs have survived the pandemic The open air corner bar Mr. Flamingo's on 247 Lazaro Cardenas is in the center of gay Puerto Vallarta with the rainbow crosswalks marking the intersection. It's neighbors CC Slaughters and Paco's Ranch also attract a crowd for late night dancing. Paco's is famous for tis fabulous drag shows La Noche is a three-level club with a beautiful rooftop deck. Among the newer bars on the block are upscale Code and Industry.
Daylife
Among the popular gay cruises are Diana's Tours, Wet and Wild, and Delice. If you don't want to do a cruise, you can be with your peeps at the Blue Chairs beach, the unofficial gay section of Los Muertos Beach in front of the Blue Chairs Hotel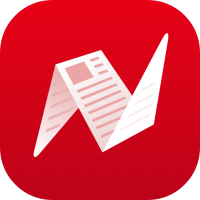 This is original content from NewsBreak's Creator Program. Join today to publish and share your own content.