(Santa Cruz, Calif.) Santa Cruz Police say they arrested two men in connection with the vandalism of a Black Lives Matter Mural on a Street In the city. Police say on the morning of Saturday, July 24th, 2021, The department received a report of vandalism to the "Black Lives Matter" mural painted at 800 Center Street. The first officers on the scene located the damaged mural, which consisted of vehicle tread marks across the painting. The crime took place the prior evening.
Santa Cruz Police Department investigators were called in to begin immediate follow-up work to identify suspects. With assistance from residents, detectives were able to obtain video of the crime, in which a vehicle is seen intentionally "burning out" and make tire tread marks across the length of the mural. With the video evidence, Santa Cruz Police investigators identified a possible vehicle and person(s) of interest.
Investigators continued to work the case throughout the day on Saturday, which led to the arrest of Brandon Bochat (20 year old Santa Cruz Resident) and Hagan Warner (19 year old Boulder Creek Resident) for charges of Felony Vandalism (594 PC) and Conspiracy to Commit a Felony (182 PC). Santa Cruz Police say both Bochat and Warner took turns driving the vehicle during the commission of the vandalism. Bochat and Warner were booked into the Santa Cruz County Jail on the above listed charges.
The city planned a community meeting on Sunday at 11 a.m. to discuss the vandalism.
Not everyone supported the Black Lives Matter mural. Critics say the Black Lives Matter organization is corrupt and is more interested in enriching its founders than helping victims of police abuse. The BLM organization has also faced criticism for its founders' statements in support of Marxism and criticism of the Israeli government and criticism of the nuclear family structure. Most recently it faced criticism for its statements blaming the problems in Cuba on the US.
Dan Austin wrote on the Santa Cruz Police's Facebook page: "I think burning down businesses, breaking store windows, overtaking police precincts, etc. is a crime as well. Funny how those aren't prosecutable offenses in some lawmakers eyes, but this type of vandalism is. Of course this is a different county/city, but I wish our elected officials would treat all crimes the same. I think it's absurd that our govt picks and chooses which laws to uphold and which ones not to."
Kelly McGuire wrote, " All hands on deck....someone graffitied over the graffiti...this shall not stand. Never mind ALL of the other truly significant issues Santa Cruz faces. Unbelievable. Just keep voting the jack wagons into office. "
Mayor Donna Meyers and Chief Andy Mills viewed the damage early this morning. "Vandalism of our Black Lives Matter mural is unacceptable and must be dealt with immediately. The Santa Cruz Police are actively investigating this crime and keeping me up to date. We will work to repair the mural and stand in solidarity with our community to oppose hate," said Mayor Meyers. Chief Mills added, "This type of behavior is unacceptable in our community, and we will pour all of the resources necessary to ensure we identify and prosecute those responsible. Justice must be served as this crime affects deteriorates the civility of our community, and creates a higher level of anxiety for many citizens, including our black community." Additionally, both added, "There is no place for racism or acts of hate in the City of Santa Cruz."
Brenda Griffin, the NAACP's local branch president, said, "This crime saddens me greatly. The NAACP is glad the police have placed a high priority on this investigation. It's extraordinarily frustrating as some people still don't get Black Lives Matter too. This mural is a symbol of hope. We want our youth to know we have their backs."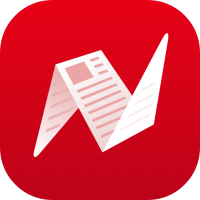 This is original content from NewsBreak's Creator Program. Join today to publish and share your own content.