Police in the San Francisco Bay Area city of San Rafael say a shooting late Friday night resulted in two people being killed and four injured. Police say five of the six people shot were from outside the area and they believe most were in the Marin County city to attend a rap concert. One man, 62, was not attending the rap concert but had been caught in the crossfire. His injuries are not life-threating, San Rafael Police said.
Police say that on Saturday, July 23, at 10:42 p.m. San Rafael Police Department received several 911 calls reporting shots fired near Third St. at Lootens Place. Witnesses reported seeing vehicles driving away from the area at a high rate of speed.
San Rafael Police Department says that one of their officers saw a black Dodge Charger speeding away from the scene. The officer tried to stop the car, but it failed to yield. The Charger eventually stopped near the top of Wolfe Grade. San Rafael City Officers located four people inside the vehicle, with two of the occupants suffering from gunshot wounds.
One of the victims, a 25-year-old man from Fairfield sustained life threatening injuries. The second victim, a 25-year-old man from Pittsburg, California, sustained non-life-threatening injuries.
Other responding officers located the shooting scene on Lootens Place. Another gunshot victim was found in the parking garage on Lootens Place. That victim, a 62-year-old man from San Rafael, was taken to an area hospital with non-life-threatening injuries.
At about the same time the shooting happened, San Rafael Police dispatchers were notified of a collision in the Central Marin Police Department's jurisdiction. The people in the vehicle had been shot in downtown San Rafael. One victim, a 24-year-old male from Stockton, was pronounced dead at the scene and the second victim, a 29-year-old male from Stockton, in the Central Valley, was rushed to an area hospital with non-life-threatening injuries.
While the shooting was happening, San Rafael Police Dispatch was notified of an additional victim who was dropped off at an area hospital. A car pulled up to the emergency department and called for help for one of his passengers. Once the victim was removed from the car by medical personnel and the car quickly left the scene. The victim, a 27-year-old man from the Solano County city of Fairfield, died of his injuries at the hospital.
Police say that many of the victims had come to San Rafael to attend a rap music concert at a Downtown bar. Police say this is an active and ongoing investigation.
The San Rafael Police Department is asking for the public's assistance. Anyone with information about this crime is asked to call San Rafael Police at (415) 485-3000. Tips can also be made online at http://www.srpd.org/tips
The incident shocked many in the San Rafael, which is one of the Bay Area's safest cities.
Wrote Amy Britton Freeman on Facebook: "This breaks my heart. I used to live on Court Street and would walk my dog around there. I never worried about being out at night "
Joel Fay wrote on Facebook "Can happen anywhere. Hope no innocent bystanders were involved."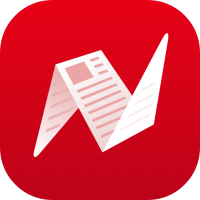 This is original content from NewsBreak's Creator Program. Join today to publish and share your own content.