San Francisco International Airport offers nonstop flights daily to Puerto Vallarta via Alaska and United Airlines. As previously reported, flights to Puerto Vallarta from San Francisco International Airport are packed. My flight heading to Puerto Vallarta on Monday, July 19, as completely full.
But what can you expect flying back to San Francisco International Airport from Puerto Vallarta? My flight left at 3:10 p.m. on Friday, July 23. The airport was jammed. The shuttle van that I took from the Marriott Puerto Vallarta Resort and Spa for the five minute ride to the airport didn't hit any traffic until the van arrived at the airport. Then I had to cue up for about ten minutes as cars and taxis drove up to drop off passengers.
But before you arrive to the airport for your flight back to the San Francisco Bay Area, you have to keep a couple of things in mind. First, although you did not need a negative COVID-19 test when entering Mexico, you need one to return to the United States. The negative test has to be less than 72 hour old.
The Marriott Resort and Spa, where I was staying for the second-half of my trip, makes it free and easy to get tested. The hotel has a room set up on the first floor to test guests on their departure to the US. It was a rapid-test and I was able to get my thankfully negative result in about 10 minutes after completing the nose-swab test. The hotel gives you a printout that you can show to the airline as proof of the results. By the way, it doesn't matter if you have been vaccinated already, you still have to get the COVID test.
Once I arrived at the Puerto Vallarta airport, there was another line where a United Airlines employee checked passengers for their negative COVID test results before letting them check in and check bags back to the United States. But that line moved quickly as did the line to check in and check luggage. You can also obtain a boarding pass from the kiosks which are along the wall opposite the airline counters.
The next step was at the gates, which are on the second level of the airport. There are multiple signs suggesting you login to the airport's WiFi and fill out a heath questionnaire. But when I reached the place where they used to check for the QR code or the completed written questionnaire, the attendant just flagged everyone through without looking at paperwork or asking for a QR code. But you do have to go by a machine that scans your body temperature apparently to screen out anyone flying with a fever.
At the gates, there is no separate line if you gave gotten TSA precheck clearance. It is all the same line but it moved very quickly. No was asked to remove liquids or laptops from bags or remove shoes. The screener noticed a small water bottle in my luggage that he spotted and I gave them the OK to throw away rather than leave the line and drink it and re-screen myself.
Once past the screening metal detectors, there was only a line to board the plane again. Apparently because I was in a basic economy fare, I had no seat assigned. But that worked in my favor because I was assigned a seat at the gate and the only seats left were Economy Plus, which I was assigned to without an extra cost. (I was also offered an upgrade exit row seat for $100, which I declined.)
International arriving passengers at SFO were greeted on Friday afternoon by a massive line that nearly filled the hall. I was never so happy to have Global Precheck as I was on that flight. I breezed through with no wait.
The bottom line is that if you are flying from Puerto Vallarta or anywhere in Mexico, you must get a COVID test before within 72 hours before your flight lands. A resort like the Marriott Puerto Vallarta Resort and Spa or its sister property The Westin Resort and Spa Puerto Vallarta, are great options because besides offering free COVID tests, both hotels are first-rate and low stress properties within a short five-minute ride (about a $5 taxi) to the airport. You can stay and enjoy the properties even longer without stress.
If you are not staying at a hotel that offers free COVID tests, the cheapest place to get tested is at the airport itself, which offers tests for about $20. On a previous trip, I stayed at a small boutique hotel in the Romantic Zone which offered tests at its cost of about $70. I also visited Puerto Vallarta once for a quick three-night trip and was able to get tested at the airport as soon as I landed that I used for the return flight to SFO. As long as the date on the test is 72 hours before departure, you will be OK. The test will still be honored even if your flight was delayed at the last and turned out to be longer than 72 hours.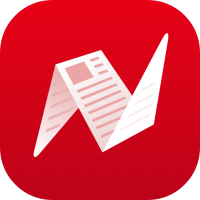 This is original content from NewsBreak's Creator Program. Join today to publish and share your own content.