Puerto Vallarta, Mexico, has long been one of the San Francisco Bay Area's favorite vacation destinations.  But what is it like to visit Puerto Vallarta ight now in the wake of concerns about the Delta variant and a possible fourth wave of the COVID-19 pandemic?
San Francisco International Airport offers nonstop flights to Puerto Vallarta on United and Alaska Airlines.  I took the United flight from SFO on Monday, July 19,  Every seat on the flight was taken.  
Masks are required in the airport and planes.  No announcements were made encouraging people to social distance.  I tried to keep my distance from the person in front of me but I found virtually no one else doing that. 
Passengers were allowed to take masks off for eating and drinking. Fight attendants were good about reminding people to put their masks back on after eating or drinking. To buy food or drink during the flight, you had to register your seat ahead of time with a credit card that would receive the bill for any purchases.  Flight attendants were not allowed to handle credit cards and of course, they haven't taken cash in years. Soft drinks and a bag containg a small bottle of water, small bag of pretzels and a cookie were given out toall the passengers for free.
Arrival at Puerto Vallarta's airport was easy.  No COVID-19 test is required to enter Mexico but you need to show a negative test before you leave.  It is not enough to show you are vaccinated.  But when you enter Mexico you are required to present a QR code that you would have been given in advance by answering a series of questions online.  If you haven't done that, you can answer the same questions on a form when you get to the airport, but that will put you at the end of the line for clearing passport controls. No one even looked at my QR code when I arrived, but that may have been an oversight.n co
In the twenty years I have been visiting Puerto Vallarta, many times in the summer, I have never seen the airport busy during the summer. There was a long line to get in a taxi.  By the way, walk over the pedestrian bridge to catch a taxi or an Uber, you will pay less for either and when it's busy, you will save time. The taxis at the airport are forced to charge more because the airport charges them a fee to pick people up there.  There is no fee for dropping passengers off. 
I was picked up by a shuttle with the Westin Resort and Spa to be whisked away on a drive that was less than five minutes.  Surprisingly, despite how close the resort is to the airport, I never heard the planes while staying there. The Westin required masks when entering restaurants and the main lobby area but not in the outdoor pool areas. Restaurant patrons were allowed to take their masks off after being seated.
I felt very COVID-safe at the Westin. All employees were masked and it was easy to stick to outdoor activities.  Multiple studies have shown that heat, humidity and wind are toxic to the virus and you will find that in spades in Puerto Vallarta. Scientists agree that COIVD is an indoor-spreading disease. There have been no documented reports of anyone contracting the virus during casual outdoor activity.  Although close prolonged contact with someone infected with COVID, even outdoors, is undoubtedly a risk factor although that has not definitely been proven by scientists. 
The Westin, like most major resorts, including its sister property the Marriott Resort and Spa, provide patrons with free COVID tests that can be used for the proof you will need to board a plane to return to the US. 
I found the wide-open spaces with few crowds gave the Westin the best of both worlds. I felt comfortable taking with other guests at a six foot or more distance. The combination of heat, humidity and wind were a constant during my stay. 
What's it like visiting Puerto Vallarta now? The concensus in talking with hotel managers, Uber and taxi drivers and form my own observation, this year, summer is the new high season. The Westin, where I stayed, was operating at 80% occupancy, although the property is so spread out, you never feel crowded.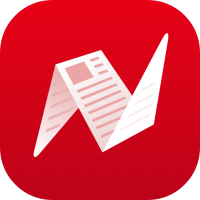 This is original content from NewsBreak's Creator Program. Join today to publish and share your own content.