One of the leading recall candidates in the recall race to replace California Governor Gavin Newsom is pushing back on new mask restrictions here in the San Francisco Bay Area and throughout the state.
"Vaccinated individuals don't need to wear masks, medical experts have made that clear," said Kevin Faulconer, a former mayor of San Diego and one of of the leading candidates to replace Newsom. "We need to be reopening our state, not re-imposing unnecessary restrictions. If Gavin Newsom had any common sense, he'd step up and oppose this, that's what I'll do as Governor."
As previously reported, because of an increase in cases of COVID-19 and the highly transmissible Delta variant, San Francisco is joining with the counties the Counties of Alameda, Contra Costa, Marin, San Francisco, San Mateo, Santa Clara, Sonoma, and the City of Berkeley recommend that everyone, regardless of vaccination status, wear masks indoors in public places. Health officials in those counties say the mask recommendations "ensure easy verification that all unvaccinated people are masked in those settings and as an extra precautionary measure for all."
Starting on Sunday, July 18, 2021, Los Angeles County is requiring masks indoors for both vaccinated and unvaccinated people. The County stated: "Wearing a mask indoors with others reduces the risk of both getting & transmitting the virus. We're requiring masking for everyone while indoors at public settings & businesses, regardless of vaccination status so that we can stop the increased level of transmission we are seeing."
Health officials in the San Francisco Bay Area note that vaccines are safe, effective, free, and widely available to everyone 12 and older. On Friday, out of what officials say is an abundance of caution, people are recommended to wear masks indoors in settings like grocery or retail stores, theaters, and family entertainment centers, even if they are fully vaccinated as an added layer of protection for unvaccinated residents.
San Francisco Bay Area health officials say businesses are urged to adopt universal masking requirements for customers entering indoor areas of their businesses to provide better protection to their employees and customers. Health officials say workplaces must comply with Cal/OSHA requirements and fully vaccinated employees are encouraged to wear masks indoors if their employer has not confirmed the vaccination status of those around them.
"We are asking our residents to collectively come together again in this effort to stem the rising cases until we can assess how our hospital capacity will be impacted," said San Francisco Health Officer Dr. Susan Philip.
Bay Area Health Officers say they will revisit this recommendation in the coming weeks as they continue to monitor transmission rates, hospitalizations, deaths, and increasing vaccination rates throughout the region. The latest data can be monitored here: https://covid.cdc.gov/covid-datatracker/#county-view.
"The Delta variant is spreading quickly, and everyone should take action to protect themselves and others against this potentially deadly virus," said Alameda County Health Officer Dr. Nicholas Moss.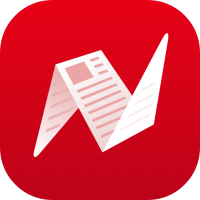 This is original content from NewsBreak's Creator Program. Join today to publish and share your own content.