Fremont Police say a juvenile boy has been arrested for fatally stabbing his mother and seriously injuring his father early Friday morning. The stabbing happened on the 3300 block of Sylvester Drive., Fremont, CA  on July 16, 2021 at 12:33 AM.

On Friday, July 16, 2021 at 12:33 a.m. Fremont police say patrol officers were called to a residence near the area of Paseo Padre Parkway and Fremont Boulevard to investigate a stabbing.  Responding Fremont Police officers arrived and located an unconscious adult woman and a conscious adult man, both suffering from stab wounds that were immediately visible to officers.  The first officers on the scene immediately attempted trauma care first aid on the woman, but she was pronounced deceased at the scene by paramedics. The man had several serious injuries and was transported to a trauma center hospital for care where he has been stabilized. His wounds are being classified as serious.  

Fremont Police say officers learned the suspect was the 14-year-old son of the two victims.   A perimeter was quickly established in the area around the crime scene on Sylvester Drive, with mutual aid called in from Newark and Union City Police Departments.   Within about a half hour of searching the area, Fremont Dispatch 911 received a call from a resident, about a mile away from the scene, advising a juvenile covered in blood was scene in the area. Officers rushed to the scene and safely detained the boy who was safely taken into custody.

Fremont Police city Detectives took over the scene and this investigation remains active.  Detectives continue to investigate and police say further details regarding a possible motive, will not be released at this time. 

Fremont Police say the suspect is a juvenile and under California law (Welfare and Institutions Code 827 and 828), his identity will not be made public.  Also, police say they are also allowing the family to make notifications and are not releasing the victim's name at this time. 

"We'd like to thank the Newark and Union City Police Department's for providing additional support and ask that community members respect the privacy of the family, adjacent neighbors and all who may be affected by this incredibly tragic incident," Fremont Police said.  
The announcement of the murder resulted an outpouring of support for the victims' families and for the police department.
"My heart goes out to this family," wrote Sherri Sirott Millick. "Such sorrow. Thank you, Fremont PD, for doing what you could to save lives."
"My condolences to the surviving family members," wrote Margie Avila. "God wrap your arms around this family. Hopefully the father pulls through. Very sad. Glad all officers are ok too. "
"Thank you Fremont PD," wrote Vicki McDonald. "You always handle even the toughest, emotional situations so well. We really appreciate you. Thanks to all others who helped."

The Fremont Police Department is asking anyone with information about this incident to please call the Fremont Police Department's Investigative Unit at 510-790-6900 or send an anonymous tip by texting TIP FREMONTPD followed by your message to 888-777, or via the web at https://local.nixle.com/tip/alert/6216337.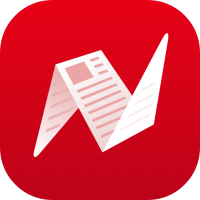 This is original content from NewsBreak's Creator Program. Join today to publish and share your own content.