The Fourth of July, Independence Day, was on a Sunday this year. But Monday, July 5, 2021 is a holiday for many people, including most non-essential government workers. San Francisco City employees are all on a holiday schedule, meaning that City Hall is closed and the City and County's court system is also closed.
Workers in the service and food industry are kept very busy to satisfy the demand for July 4th holiday gatherings. But what about the retail stores? What about our beloved Costco store in the South of Market in San Francisco? Costco stores were closed on Sunday, July 4, 2021. But the good news for you if you enjoy going to Costco is that Costco stores will be open today, Monday, July 5, 2021. Below is Costco's complete list of closures in 2021:
New Year's Day
Easter
Memorial Day
Independence Day
Labor Day
Thanksgiving
Christmas
Costco has long had a reputation for being very worker-friendly, so that culture may have played a part in the store closing on indendence day itself, July 4. The other major store in San Francisco, Target, was open on Juy 4. Major supermarkets, including Safeway, were open regular Sunday hours for the Fourth of July 2021 and of course, they are open on Monday, July 5, 2021.
Costco began here in California. The company's first location, opened in 1976 under the Price Club name, was in a converted airplane hangar in San Diego. It was originally serving only small businesses but the fledging company found it could achieve far greater buying clout by also selling to non-business members.
The first Costco Warehouse store opened in 1983 in Seattle. Costco merged with Price Club in 1993 under the name PriceCostco with 206 locations. "Our operating philosophy has been simple," the company explained on its Web site. "Keep costs down and pass the savings on to our members. Our large membership base and tremendous buying power, combined with our never-ending quest for efficiency, result in the best possible prices for our members.
Since resuming the Costco name in 1997, the company has grown worldwide with total sales in recent fiscal years exceeding $64 billion. Shoppers, of course, appreciate the low prices but also its generous return policy and the store's extension of a warranty if you charge your purchase with a Costco VISA card. The Costco Visa card will also give you a generous 2% back on all purchases at the store and 1% back on most other purchases with the exception of gas purchases, which generate a rebate of 4% and eligible travel which generates a rebate of 3%.
"Costco has transformed the retail world. When entrepreneur Sol Price introduced a groundbreaking retail concept in San Diego, California. Price Club was the world's first membership warehouse club, a place where efficient buying and operating practices gave members access to unmatched savings."
Costco has long had a reputation for paying its employees well. The chain also has a generous benefits package. And by allowing their employees to have major holidays, including July 4, off, it undoubtedly will help it keep its employees longer than other stores. So if you had a burning desire to visit Costco on the Fourth of July, your day has come. The store reopened on Monday, July 5, 2021.
Costco is open during regular Monday hours in San Francisco. The store closes on Monday, July 5, 2021 at 8:30 p.m., the same time it closes on any other Monday.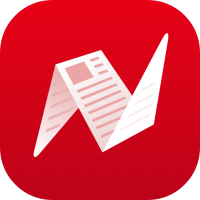 This is original content from NewsBreak's Creator Program. Join today to publish and share your own content.