The Los Angeles County Department of Public Health confirmed Tuesday three new deaths and 321 new cases of COVID-19. Of the three new deaths reported Tuesday, one person that died was over the age of 80, one person who died was between the ages of 65 and 79, and one person who died was between the ages of 50 and 64.
To date, Los Angeles identified 1,249,835 positive cases of COVID-19 across all areas of L.A. County and a total of 24,482 deaths. There are 229 people with COVID-19 currently hospitalized and 24% of these people are in the Intensive Care Unit (ICU). Overall testing results show more than 7,013,000 individuals with 17% of people testing positive.
Mask requirements
Los Angeles County rules state that masks are required for all unvaccinated employees when indoors or in shared vehicles and employers must document the vaccination status of employees. In settings where there is close contact with other people who may not be fully vaccinated, the county says employees should consider wearing a higher level of protection, such as wearing two masks (double masking) or wearing a respirator (N95). The county requires businesses, upon request, to offer all unvaccinated employees who work indoors, a respirator.
Variant concerns
Because of increased circulation of the highly transmissible Delta variant across LA country, county health officials strongly recommends everyone, as a precautionary measure, wear masks indoors in settings such as grocery or retail stores; theaters and family entertainment centers, and workplaces when you don't know everyone's vaccination status.
Public transit
Masks are required for all persons, regardless of vaccination status, on public transit and in transportation hubs; indoors while inside K-12 schools, childcare, camps and other youth settings; in healthcare settings, including long term care facilities; in state and local correctional facilities and detention centers; and in homeless shelters, emergency shelters, and cooling centers; indoors at mega-events with more than 5,000 attendees, and any business or government office serving the public that requires everyone to wear a mask.
"To everyone mourning a loved one who has passed away from COVID-19, we wish you healing and peace," said Barbara Ferrer, PhD, MPH, MEd, Director of Public Health. "Fully vaccinated people are well protected against serious illness and disease caused by variants of concern including the Delta variant. So, I encourage everyone eligible and unvaccinated to take another look at all of the mounting information on the vaccines' safety and effectiveness. Ninety-nine percent of all new cases of COVID-19 and hospitalizations since January have been among unvaccinated individuals and 99.8% of the people who have tragically died have been unvaccinated. Getting vaccinated is the most powerful protection for you and your community."
How to get a vaccine in LA
Anyone 12 years of age and older living or working in Los Angeles County can get vaccinated. To find a vaccination site near you, to make an appointment at vaccination sites, and much more, visit: www.VaccinateLACounty.com (English) and www.VacunateLosAngeles.com (Spanish) If you don't have internet access, can't use a computer, or you're over 65, you can call 1-833-540-0473 for help finding an appointment, connecting to free transportation to and from a vaccination site, or scheduling a home-visit if you are homebound. Vaccinations are always free and open to eligible residents and workers regardless of immigration status.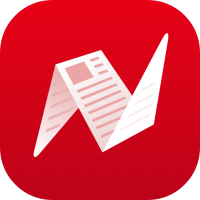 This is original content from NewsBreak's Creator Program. Join today to publish and share your own content.