In the wake of the COVID-19 pandemic, which devastated San Francisco's small businesses, small business advocates won a victory Tuesday when Governor Gavin Newsom signed AB464 into law. The bill will supply small businesses with new state funding to buy and/or renovate brick and mortar locations. 
To date, small business funding programs like AB464 have only been used for small individual projects in only a few cities, and the funding was limited to new construction. The law signed Tuesday allows for state funding to be used for the maintenance of existing small businesses or the acquisition of new commercial properties.
"Economic and community recovery from the devastating impacts of the COVID pandemic will depend on public investments as soon as possible in order to restart local economies," stated AB 464 author, Assemblymember Kevin Mullin. "Since local communities have few alternatives to raise significant funding on their own, EIFDs can solve this civic investment crisis quickly, when it's most needed. With tax-exempt bond interest rates currently under 4%, this is a perfect time to leverage civic financial capabilities. The need for affordable housing, homeless and community facilities, as well as small business capital is at crisis level and I am proud that AB 464 provides the ability to expand the scope and authority of EIFDs so these issues can be addressed at sufficient scale and have a real impact."

Supporters note that California voters in a statewide January 16- 19, 2021 poll conducted by David Binder Associates reported widespread distress due to the Covid-19 Pandemic:
32% have seen household members lose their job.
35% have experienced some other income loss.
15% have seen their family business shut down.
Overall, 61% have experienced some negative financial impact.
"Now that California has opened the door to EIFDs as a financing mechanism for business development -- the sector most severely impacted by the pandemic -- we will see renewed and stabilized small business growth across the state, said John Elberling, Founder and President of Build Affordable Faster California, which sponsored the bill. "That is precisely why Assembly member Mullin introduced AB 464, to allow California cities to assist small businesses in buying or renovating their own properties as part of their community's economic recovery."
"The Richmond District and communities throughout the City will need significant infrastructure investments in affordable housing and for our small businesses so we can re-emerge and recover from the pandemic," said San Francisco Supervisor Connie Chan. "Assembly Speaker Pro Tem Mullin's bill will offer new financial tools for San Francisco to deliver those investments."
Suporters say this is what the City of San Francisco could do with the funds:
"Sell $2.5 Billions of tax increment bonds at a low interest rate and use $2 billion of this funding to get an estimated 8,500 affordable housing units in the City's "pipeline"
Use $250 million of this funding for top-priority community infrastructure projects, like all the pending pedestrian safety improvements of the Vision Zero program citywide now awaiting funding.
Use $125 million of this funding to secure and build out permanent locations for the City's vulnerable community nonprofit agencies that are now renting spaces and vulnerable to future displacement.
Use $125 million of this funding to provide low interest/deferred loans to small business, especially "Legacy" and Cultural Heritage businesses that are now renting spaces and vulnerable to future displacement, so they can buy and/or fix up their own buildings."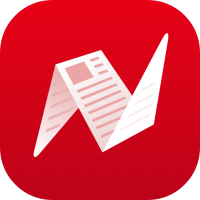 This is original content from NewsBreak's Creator Program. Join today to publish and share your own content.