So-called safe and sane fireworks are legal in the San Mateo County cities of San Bruno and Pacifica but the city of San Mateo is warning that it is not legal there and that fireworks will be confiscated and citations will be issued to violators.
The City of San Mateo's Police Department, in partnership with the Parks and Recreation Department and San Mateo Consolidated Fire Department, stated Tuesday that "COVID-19 is still a real threat to our community, but with the State's reopening plan, we know there is a desire to get out there and enjoy the holiday weekend."
"We urge you celebrate this patriotic holiday safely, and without the use of fireworks," San Mateo County Officials said in a statement issued Tuesday.
"Most firework shows throughout the area have been cancelled and while we know that is unfortunate, we ask that you don't take lighting fireworks into your own hands. ALL fireworks, even those considered "Safe & Sane," are illegal within the city limits. SMPD takes a ZERO TOLERANCE approach to enforcement and will be issuing citations to those caught with them. Parents are also liable for any damage or injuries caused by your children using fireworks. The few minutes of entertainment is not worth the hefty $1,000 citation, and/or jailtime, or the lasting damage/injury they may cause. 
"Fireworks pose an extreme fire risk, and our State is facing an exceptionally high fire danger. Just one spark from a firework could set off an enormous blaze, taxing the already limited resources we have. Many parts of California are experiencing severe drought conditions and our public safety partners in fire service have already battled so many large fires, so let's give them a break. In addition, the stress of COVID-19 has shown tensions are high, so it is no surprise the sound of fireworks is putting many on edge. Fireworks are exceedingly disruptive to our neighbors including children, the elderly, veterans, those with PTSD, and pets. Let's respect our environment and our neighbors." 
Reporting Illegal Fireworks:
The city of San Mateo asks residents to use our non-emergency Dispatch number at (650) 522-7700 to report fireworks and not 9-1-1 unless an emergency is involved. To be enforceable, the city says, an officer must witness the violation. The San Mateo City Police Department will be conducting high-visibility patrols and enforcement throughout the city and respond to complaints.
Here is a list of the offenses for which you can be cited:
There are numerous Municipal Codes, Health & Safety Codes, and Penal Codes applicable to the use/possession/sale of fireworks, however, we've highlighted some more common ones below.
San Mateo Municipal Code 10.20.020 – Sale and Use of Fireworks Prohibited
San Mateo Municipal Code 10.20.030 – Fireworks Seizure
San Mateo Administrative Citation 13.20.010(c) – Prohibited Conduct – Possess, exhibit, or use firearm, air guns, slingshots, firecrackers, fireworks, torpedoes, rockets, missiles, or weapons of any sort designed or used to harm another. $100 fine.
12305 HS – Possession of Explosives (felony)
12677 HS – Possession of Dangerous Fireworks (misdemeanor)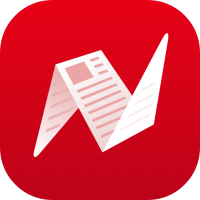 This is original content from NewsBreak's Creator Program. Join today to publish and share your own content.