The 4-Hour Workweek: Escape 9–5, Live Anywhere and Join the New Rich has been popular for over a decade.
It created a beautiful blueprint for people to escape from the repetitive 9 to 5 and day-to-day life.
The freelance market has been increasing year by year. I can feel the new trend from many of my friends quit their 9–6 jobs and built their own businesses such as wedding stores, photographer online stores, or eBay stores.
Moreover, the COVID pandemic accelerates the freelance market's growth.
But, every coines has two sides. Being freelance for over a year now, I would like to share some ugly truth about the "digital nomad " lifestyle.
It's not for everyone.
Only for people who have strong hard skills
Imagine you are trapped at home and only have a computer with the internet. how you can make money??
There are probably many youtube videos or articles that tell you:
You can do XXX without any experience !
10 side hustles you can do from today
Make 10,000 working at home
I agree some of the people made it. But it's not for everyone. For example, me.
I did dropship on eBay for almost a year now. I can only make a few hundred or even less.
For those people making videos on Youtube and said: "how they a million by dropshippin or T-shirt printing". I am not saying they are lying, but people like me have absolutely zero experience and not familiar with the industry. I can't copy their success.
One thing I have learned from 2020 is that I need to learn some "hard skills" such as design, writing, illustrator, coding, etc.
Many jobs have only "soft skills" like communication, leadership, they are very important for sure, but as a digital nomad or freelancer, those are not enough.
Only for people have adventure spirit or have some savings.
Start a freelance job means you are your own boss and stay away from "stability" work. It means you might have to work 24/7 if needed.
For example the jobs you got across different time zone of the world and like English teaching in different countries.
Compare to the regular 9–5 jobs, freelance is "risky". Even you have collected stable clients, but you never know one day they might left.
I suggest you have some savings before you quit, or doing some side projects first and see how it goes.
When your income of freelancing surpasses or is equal to your day job, it could be a good time to quit.
Only for people have strong self-control and business mindset
As a freelancer, if you are working for a fixed agency, things might be better. If you are personally branding start from zero, it all depends on your sales ability and business acumen!
As the fierce competition during the pandemic, unaccountable new YouTubers are created each day. The hot niches are harder and harder to make money nowadays as everybody is talking about self-help, make money online, travel, etc
I am not a person with strong self -discipline, sometimes I can only finish like 1–2 articles per day and several illustrators.
So freelancers must have great self-control and time management skills.
To be a freelancer is exciting with a lot of freedom, but also it's not an easy career path. Think twice before starting it!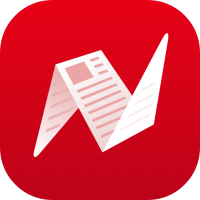 This is original content from NewsBreak's Creator Program. Join today to publish and share your own content.